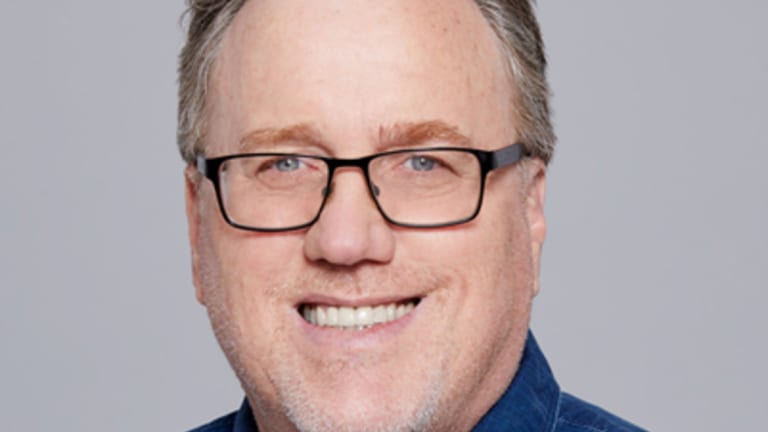 It's approaching 1-Zero Hour for the Dodgers
The Los Angeles Dodgers have a chance to make extraordinary history. The franchise that lost Game 7 of last year's…
The Los Angeles Dodgers have a chance to make extraordinary history. The franchise that lost Game 7 of last year's World Series stands, after two games in 2018, as the only club with a chance to lose 162 games by the score of 1-0.
That would, I think, be a MLB record.
Giant: "I left my heart, in San Francisco."
Dodger: "I left my bat, near Casa Grande."
This season has me pining for all those years the Dodgers held spring training in Florida, if only to groove a fastball to any number of award-winning headline writers:
"From Vero to Zero."
Or, perhaps, we can blame all this on the team's new bat maker: Louisville Sluggish.
But let's put this silly futility notion aside because the Dodgers, possibly as soon as today, are going to score a run this season.
I'm more interested in the Dodgers and Giants being involved in consecutive 1-0 decisions. These kind of games, in the super ball juiced era, are as rare as seeing consecutive eclipses of the sun.
Next you're going to tell me "Rosanne" is back on TV with a mash-up of the same cast.
I grew up in the 1960s and 1970s fascinated with hard-luck starting pitchers and the inept batting (and fielding) lineups that surrounded them.
The team I followed had a famous rhyme "Tanana and Ryan and two days of Crying."
That was before six-man starting rotations.
The Chicago Cubs of 1908 had a famous poem written about their infield: "Tinker to Evers to Chance."
The Angels were "Stinker, to Nevers, to Fat Chance."
I was born the week (April of 1958) the Dodgers played their first game in Los Angeles, so that made me a little young to real-time admire Sandy Koufax, who retired after the 1966 season.
No, I was regionally and tortuously attached to the California Angels, who moved from Dodger, to Anaheim Stadium, in 1966.
Like marriage, it was "for better or worse."
How worse?
The Angels of 1975 hit 55 home runs. Leroy Stanton led the team with 14, which was twice as many as anybody else on the roster.
I became a Nolan Ryan fan from almost the day he arrived, in 1972, from the New York Mets.
Ryan's hero growing up was Koufax, so that made me a Koufax fan, which made me generally infatuated with power pitchers and 1-0 games (never knowing they would someday almost become extinct).
Let's just say the Dodgers should hold back their hard-luck tears.
Walter Johnson, who pitched 110 shutouts in his career, LOST by the score of 1-0, drum roll please, 28 times.
These were complete-game losses.
Joe Posnanski, one of our very best American sportswriters, especially on baseball,penneda great 1-0 story a few years ago.
What a jolt it was to me (mock, mock) that so much of his research focused on the Angels.
First, though, the notion that Sandy Koufax was a "hard-luck" pitcher was not supported in the hardest-luck decision a pitcher can face.
Because....? Sandy was 10-0 in 1-0 games. TEN and O!
Ryan also sported—and this surprised me--a very good 11-3 record in 1-0 decisions.
As we speak, though, I'm investigating what had to be 60 or 70 losses of 2-1.
Back to the hell of being an Angels fan: According to Posnanski's research, three of the top five hardest-luck pitchers of the last half century spent quality time with the Halos.
The lead loser was Clyde Wright, who was 1-6 in 1-0 decisions.
Remember, Posnanski's parameters only considered complete-game decisions.
1: Clyde Wright, 1-6, .143
2: Larry Jackson, 2-7, .222
3: Chuck Finley, 2-5, .286
4: Unlucky Don Cardwell, 3-5, .375
5: Frank Tanana, 5-8, .385
Posnanski, in fact, considers Tanana, who finished with a career record of 240-236, the unluckiest pitcher of the modern era.
And Joe's list doesn't even include Bert Blyleven, a former Angel who had more 1-0 losses (nine) than any pitcher in the modern era. Blyleven also had 14 wins of 1-0, which makes his toe-dragging, delayed entry into the HOF all the more laughable.
The greatest modern-era 1-0 season of all time was posted in 1964 and no, it wasn't by Koufax.
Dean Chance, of the Angels, had five 1-0 wins that year, all of them after June 1.
The 1-0 decision is near impossible now because pitchers are rarely allowed to pitch nine innings.
Roger Clemens, great as he was, only had three 1-0 wins in his career.
One more tidbit before we let the Dodgers get back to early batting practice.
Greg Maddux, for my money the best pitcher of the last half-century, threw 35 shutouts in his career. Eleven of those were complete game, 1-0 victories.
Oh, and don't feel too sorry for old Walter Johnson. While he lost 26 times on the short end of 1-0, he also had 38 wins by the same score.