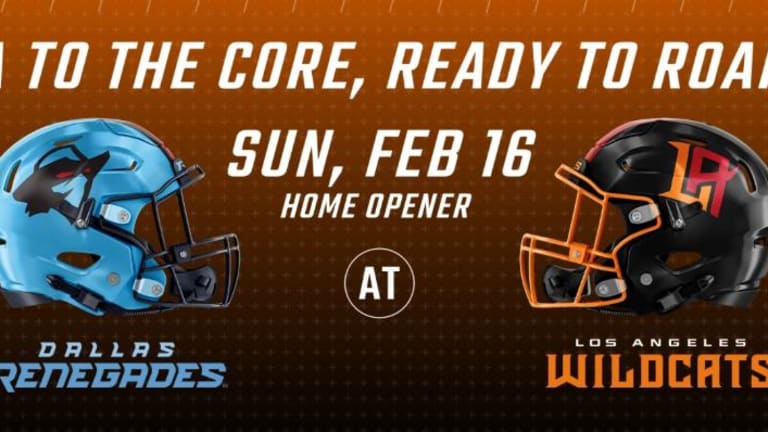 Looking Forward (XFL Anyone?) After The Week Where Time Stood Still
One text in the dead of morning can render meaningless everything else in the world
Four mornings after the Kobe Bryant tragedy we were hit with a family emergency that blotted out our sun.
I'm not ready to write about it now, if ever, but thank God we are able, today, to hug our emergency.
What I can tell you is that, for more than a week, the outside world hardly registered or existed.
Time stood still. Nothing was funny.
The distraction of organized sports, my chosen profession for more than four decades, meant less to me than the tasteless food we ate or the days-old clothes we wore.
A Super Bowl we all looked forward to watching became background noise over blood pressure beeps in an ICU unit.
We did watch the Kobe "tribute" game the Lakers lost to Portland, but even that sad event only added to my personal gut wrench.
Our focus was laser and searing and singular to the immediate crisis at hand.
It should tell you everything that my last recorded tweet was Jan. 28--everything since has been Pink Floyd's biggest selling album.
But, of course, life went on without us and we returned home, after six days, to a pile of dirty dishes and unread newspapers. Our house had that "evacuated" look.
I asked for the sports pages to be separated out so as to not be brought down by news of the outside world. My fog, shock and confusion started lifting to the point where I could eventually wonder why the San Francisco 49ers, a running team, quit running the ball with a 10-point lead in the fourth quarter in the Super Bowl.
Wait a college basketball minute…San Diego State is still undefeated but North Carolina is 10-12?
A glance at Friday's sports section (page D3) in the L.A. Times reveals Oregon and Colorado are atop the Pac 12 basketball standings. I guess that sounds right and I'm also old enough to remember when UCLA was good.
I forgot until this very second that Pebble Beach golf was this weekend.
The NBA deadline came and went and I'm still not, honestly, too bothered or interested.
It's going to take time for nerve endings to reattach.
Wow, the Dodgers made a three-team deal to acquire Mookie Betts and David Price? But now there may be a complicating factor?
Also the Angels, we see, picked up Joc Pederson from the Dodgers. That's great, because if there's anything the Angels don't need is more quality pitching.
Here's another random sports page pull from Feb. 5 (D2) indicating Michigan State football coach Mark Dantonio announced his retirement just after collecting a multi-million dollar bonus…Isn't that special and so "amateur-model" inspiring.
I hope retirement helps with the bags under Dantonio's eyes. Michigan State also seems like a job USC fans would love Clay Helton to get interested in.
If it's Ok to start living again I do remember being interested in this new XFL that is starting play on Saturday.
I normally don't trust any spring league that Steve Spurrier has not coached in, but the rule-change twists in this new venture may be worthy of wasting some of my Saturday afternoons.
First, I love the quick, 79-day season, which is shorter than some Major League Baseball games I've seen managed by Brad Ausmus.
I'm in favor of any league looking to take the "dumb" out of the National Football League.
Remember, it took the NFL years to adopt the college game's two-point conversion attempt.
The XFL is a simple, eight-team, 10-week league with lesser-name players and modest plans. Think of the USFL in 1983 before Donald Trump decided to buy in with Doug Flutie.
Some of the interesting quirks of the XFL include:
--No extra-point kicks? Ding! Teams can opt to go for one point from the two, two points from the five or three points from the 10.
--The double forward pass. Why not?
--Safer kickoffs. I read the rules on this but have to honestly say I'm going to have to see it in TV form to gain a greater understanding.
The only real blunder I see so far is Los Angeles naming its franchise "Wildcats."
What?
I know we have coyotes, bobcats, mountain lions and bears but I can't ever, in my 60-plus years, remember saying "Hey there goes a Wildcat."
Better names for the L.A. franchise might include Gridlocks, or maybe Agents.
Whatever, "our" L.A. Wildcats open the season on Saturday against the Houston Roughnecks.
Anyway, it's good to be back, or whatever "back" means or is ever ever going to mean…