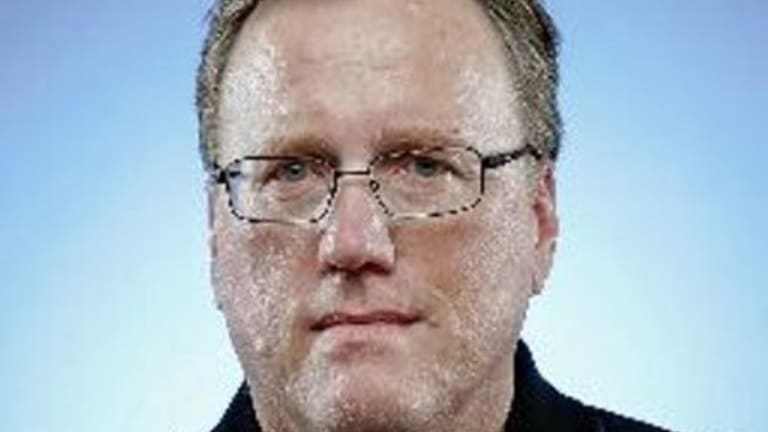 No. 1 Auburn
The trick with projecting that "other" football school from Alabama to the national title game is sometimes just a…
The trick with projecting that "other" football school from Alabama to the national title game is sometimes just a…
The trick with projecting that "other" football school from Alabama to the national title game is sometimes just a guessing game.
Auburn can't sustain greatness, the way Alabama has over recent time.
Consider: Since 2008, Nick Saban's Crimson Tide has lost as many games, 11, as Auburn has lost the last two years.
Auburn has fallen 37 times since 2008, yet has captured one national title and came seconds from winning another.
Auburn, historically, has to gear up for these things. It never had a coach named "Bear." It has to take advantage of its advantages and squeeze every last drop out of the SEC recruiting playbook.
Sometimes, it needs a quarterback to get kicked out of Florida for stealing a computer, hiding out a year at a local JC, and then transferring in for a run for the ages.[membership level="0"] The rest of this article is available to subscribers only - to become a subscriber click here.[/membership] [membership]
That was Cam Newton and 2010.
This year, we're guessing a scandal at Baylor is fixing to pave Auburn's way.
We'll get to that in a minute—back to our thesis.
Auburn strikes to glory seem to rise from the weeds.
The Tigers' 1992 season of 5-5-1 was followed by 11-0 in 1993. Tommy Tuberville's epic undefeated 2004 season, 13-0, was wrapped around years of 8-5 and 9-3.
Auburn went 5-7 in 2008, 8-5 in 2009 and 14-0 in 2010.
Say what?
That led to 8-5 and then 3-9 and then Gene Chizik getting fired, followed by a 12-2 run to the 2013 championship game under first-year coach Gus Malzahn.
Just try figuring these guys out.
In three seasons since that last-second loss to Florida State at the Rose Bowl, the Auburn Tigers have gone 23-16.
Which means THIS could be that iron-strike year.
Auburn hit pay-dirt again when program implosion at Baylor led to getting star quarterback Jarrett Stidham.
Shaky QB play has plagued the Tigers in recent seasons, so the thought of Stidham running Malzahn's offense, directed by new coordinator Chip Lindsey, is downright frightening.
"He's going to provide more balance for us," Malzahn said of Lindsey, "and he's a quarterback guru, too. So feel very good about that."
As well he should.
This just feels like one of those madcap Auburn years. The Tigers actually got hot last year, winning six straight games, before a slew of injuries led to a 1-3 finish.
Auburn returns more starters than it has in 12 years, according to Gus, and that doesn't even include Stidham.
Malzahn recruited Stidham out of Stephenville High School in Texas. Stidham is a dual-threat quarterback who could be lethal in a run-heavy backfield that already includes Kamryn Pettway (1,224 yards in 2016).
And when you add running back Kerryon Johnson to the mix, well, that's just one more piece of luggage to stuff in the overhead bin.
The schedule is tough, but forgivable in the sense Auburn could even afford a loss at Clemson on Sept. 9 and stay in the playoff chase.
That's because Auburn closes the SEC season, at home, against Alabama.
No team does bounce-back better than Auburn. The Tigers were embarrassed at the end of last year, after getting stomped by Oklahoma in the home-field Sugar Bowl.
Auburn won the SEC title in 2013, the year after going 3-9.
"The biggest similarities I see from that team, this team, is how hungry they are," Malzahn said. "That 2013 team, you know, they went through a storm the year before. They were embarrassed. They wanted to redeem themselves. And they had that edge to them that just brought everybody together."
That's right.
Baylor falling apart led Auburn to singing "Come together."
Right now. Over…you.[/membership]