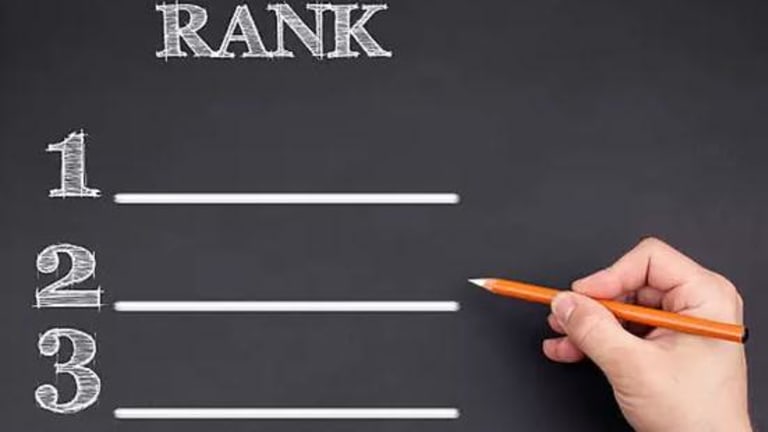 RANKMAN RANKINGS: Week 1
Rankman returns for 2019 with his weekly rankings and pithy commentary on all things college football
​
One-hundred and fifty years after Rutgers v. Princeton the sport of college football finds itself in existential crisis. The game Rutgers v. Princeton hatched on a pitch in 1869 faces lawsuits, head injuries and a business-labor disparity gap that could lead to its ruination. Football attendance is down and the NCAA's amateur model is this/close to becoming Humpty Dumpty as it strains under the weight of its preposterous premise; that capitalism, amateurism, feminism and socialism can peacefully co-exist at private, and public, universities.
The ruse is over, the jig is up and legalized sports gambling is coming to a betting parlor near you. "Is that our quarterback Johnny, with a vodka on rocks, dealing craps in his game jersey?" Dabo Swinney just signed a $93 million contract to coach Clemson players that basically work for free—and not only that—help fund all the other non-revenue producing sports on campus. The NCAA cowers as court judgments mount and the Power Five football commissioners answer calls of inequity by ordering commissions to study and justify their $5 million-dollar salaries.
College football is in trouble and on the precipice of massive and seismic overhaul.
"I don't see it that way," Pac 12 Larry Scott told me earlier this summer. "I think college sports is resilient, it's strong and it's been around a very, very long time."
Oh, sorry, never mind, I must be reading different tea leaves. Let's celebrate 150 years and group-hug THE longest season in college football. Let there be no doubt I am "all in" and buckled up for Connecticut vs. Wagner, Army vs. Rice and Texas A&M v. Texas State. Let's get this party started.
1: Michigan: This ranking hiked higher than Harbaugh's khakis but it's time for Gentleman Jim to take UM to, um, the upper peninsula?
2: Clemson: James Taylor asked to give his "fire and rain" speech in advance of Tigers playing 10 of their 12 games this year in the Carolinas.
3: Alabama: Saban retracts to amend that every 19-year-old deserves a second chance except maybe Johnny Manziel.
4: Oklahoma: Defensive philosophy under new DC Grinch returns to "bend but don't break" after years of "hemorrhage but don't bleed out."
5: Georgia: Based on exit polling after Florida's sloppy opening effort, Rankman News can project the race for the SEC East is over.
6: Notre Dame: Debate continues as to which leader has done more for South Bend since 2012: Mayor Pete or Coach Brian.
7: Ohio State: Miss Sclemhacker in the U.S. Trademark grammar department says petition for "THE" is hanging on by a dangling participle.
8: LSU: This just in: first-year consultant John Robinson's first suggestion at team meeting is "give the ball to Charles White."
9: Texas: Bevo cancels Bovine Swimsuit Edition photo shoot after finishing No. 4 in Sports Illustrated ranking of all-time mascots.
10: Florida (1-0): You could say some of the mustard came off Franks' hot dog in sloppy win over Miami Canes.
11: Central Florida: Call it even? QB Brandon Wimbush trades the Golden Dome at Notre Dame for seven "Golden Corral" locations in Orlando.
12: Oregon: Go figure: Eugene ranks ahead of Auburn in both preseason polls but, in the all-important Vegas index, Ducks are three-point dogs on neutral field.
13: Texas A&M: Texas State prime minister makes clear before Thursday opener "We are not for sale, but we can be rented."
14: Utah: Pre-fight instructions before Holy War at BYU: "no gouging, coffee-drinking, proselytizing and remember they no longer want to be called Mormons."
15: Memphis: Bragging rights are on the line as school hosts Ole Miss in Colonel Tom Parker's annual "Elvis Has Left The Arena Cup."
16: Nebraska: Top land surveyor stops by to say "I thought our state was flat and wide open until I checked out the Big Ten West Division…"
Next Four Out
Washington: Coach locks himself in "transfer portal potty" after QB Jake Haener becomes latest to opt out of program.
Auburn: Tiger practices on virtual lock down but word is they have been feverishly preparing all summer for Oregon's uniforms.
Penn State: Ex-team doctor's lawsuit against coach James Franklin described by insider as "a third-rate scandal compared to others we've had…"
Michigan State: It took some time but equipment man believes he has removed all the stench from last year's Redbox Bowl.
Next Four Never
Rutgers: "Hey Princeton, you still chapped about losing the first college football game to us in 1869?"
Princeton: "No. Since that game you got Chris Christie and we got Albert Einstein."
USC: Coliseum P.A. man needed only three takes to complete new United Airlines Field announcement: "The end zone is for the loading and unloading of players only."
UCLA: After learning chess this summer several Bruin players asked to see film, "Searching for Jimbo Fisher."