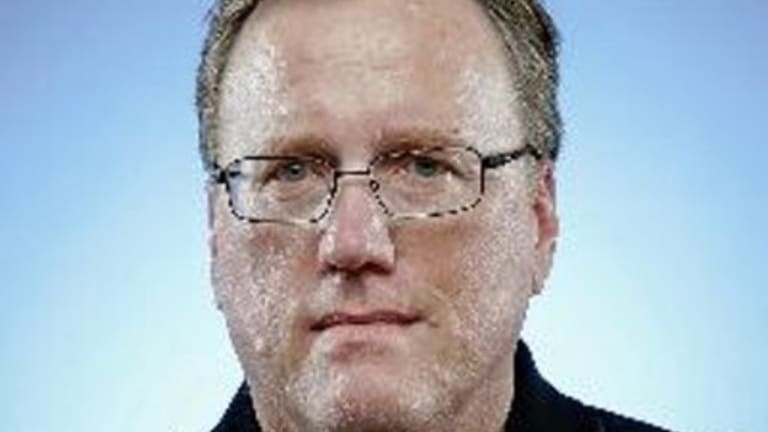 Welcome to another season of Rankman's weekly ranking and comments, brought to you exclusively by TMG behind a paywall Mexico is not going to pay for. The usual disclaimers, caveats and run-on sentences apply. These rankings are for entertainment purposes. The opinions here do not reflect the parent company that did not purchase us in the off season to make us rich or underwrite our start-up costs. We use Marquis of Queensberry codes of conduct. No biting, gouging or hitting below the belt. No phony-baloney, pay-per-view bouts with UFC fighters using eight-ounce gloves. Stop use and ask a doctor if: A) these rankings get worse after 10 days B) redness or swelling is present in the painful area C) Florida suspends any more players before this weekend's game with Michigan. Keep out of reach of children and\or Lane Kiffin. Rankman's inaugural ranking reflects the perfect world as he sees it. The top four teams are harmonically converged to form the playoff as America should want it. The Rose and Sugar bowls are hosting this year's national semifinals which makes USC and Ohio State the perfect pairing for Pasadena. This is the matchup Rankman advocated for LAST year, when Penn State deserved to advance to the four-team because, um, the Nits won the Big Ten title and defeated Ohio State. This year's Sugar is also a natural selection of two SEC schools, in New Orleans, the way God and Jean-Baptiste Le Moyne de Bienville intended it. So, let's go out there and have a great season. And if, by chance, Indiana should upset Ohio State on Thursday night pretend these rankings did not happen, relegate Ohio State to second-division in the Big Ten Premiere League and trash all those Heisman posters for J.T. Barrett.
[membership level="0"] The rest of this article is available to subscribers only - to become a subscriber click here.[/membership] [membership]
1: Auburn: Former almost-gubernatorial candidates Charles Barkley and Tommy Tuberville approve this message.
2: Ohio State (1-0): True frosh running back J.K. Dobbins goes huge in opener and joins J.T. Barrett as one of Buckeyes' most impressive initial responders.
3: USC: "Traveler" could have also been named after every NBA guard who has dribbled a basketball in the ESPN era.
4: Alabama: "My name is Nick," coach stood up and said on first night of successful off-season rehab at One-Loss Anonymous.
5: Florida State: Seeking to become second ACC team to defeat Alabama since Tide last played an SEC team.
6: Oklahoma: Lincoln Riley blushes as mom pins name on shirt for first day of Head Coaching School.
7: Washington: Rutgers grad Chris Christie closes public beach Friday to all visiting Huskies.
8: Penn State: Akron opens as huge football underdog but favored by three (seconds) in Soap Box Derby
9: Clemson: Beat writer for "Head & Shoulders" predicts Tigers will lather, rinse but not repeat.
10: Georgia: Uga saw his shadow this week meaning four more months of unfulfilled expectations.
11: Wisconsin: Forget football. Take a bow for sending out J.J. Watt to become 2017's Global Humanitarian of the Year.
12: Oklahoma State (1-0): Gundy celebrated 50th birthday and Thursday win over Tulsa by taking his mullet out for dinner and a movie.
13: LSU: Game shift to New Orleans lands BYU lodging in quiet little place on Bourbon Street.
14: Michigan: School caves to FOIA request and releases roster with Fritz Crisler as coach and T. Harmon at halfback.
15: Oregon: Several fans kept eclipse sunglasses from Aug. 21 to use for staring directly into team's uniforms.
16: UCLA\Notre Dame: Olsen twins look to turn around 4-8 seasons in which they both lost to USC & Stanford.
First four out
Stanford: Larry Scott's leading export now 2-0 in foreign lands unless you count wins in Pullman.
USF: Great win for Dons in San Jose, we guess, because no school based in CENTRAL Fla. would consider stealing "USF" from rightful owner?
Hawaii: Impressive trip to Massachusetts amounted to most hours ever taken to win a game against Minutemen.
Washington State: Leach is 0-5 in home openers at school but is the leading Twitter expert on "sovereign immunity" laws in Texas.
Next four NEVER
Rice: The Owls proudly announced this week a future home-and-home debate team series against Stanford.
Oregon State: Beavers allowed an astonishing 4,982 yards at Fort Collins. Wait, sorry, that's the elevation.
San Jose State: Never has team that drew 13,337 for home opener ever been so aptly nicknamed.
Massachusetts: Consecutive losses to Hawaii separated by NCAA-record four different time zones (Alaska, Pacific, Mountain, Central).[/membership]