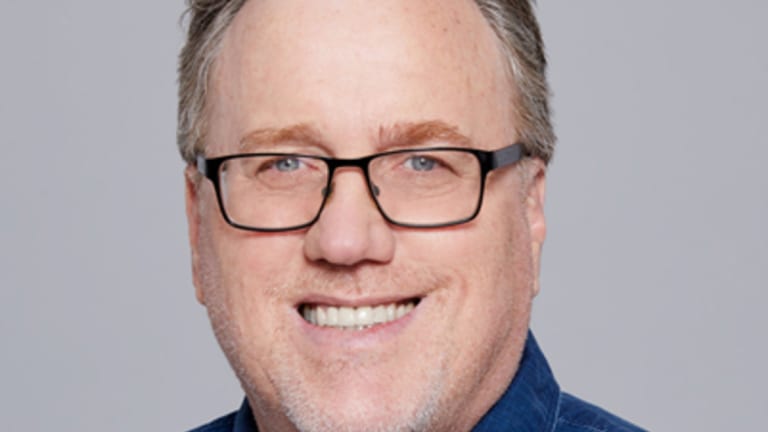 Rankman's weekly ranking\comments
This week's Preamble Ramble: "Come after me, Mike Gundy! I'm 60, I can take it. I am the Egg Man, I am a Rankman!" You…
This week's Preamble Ramble: "Come after me, Mike Gundy! I'm 60, I can take it. I am the Egg Man, I am a Rankman!" You think you can intimidate your local beat writers and TV affiliates by cutting off Oklahoma State player access, leveraging bedrock journalism principles against your selfish, internal, mullet-haired, small-town protectionism? You know reporters have kids and mortgage payments, of course you do. And then you relay your dictate\threats through your sports information director? What kind of man is that? Come after me, Gundy, a national (Hollywood elite) writer from Los Angeles and a former president of Football Writers Assn. of America. Those local writers you're trying to threaten, bully and extort, well, they're MY writers, men and women alike, regardless of circulation or the population density remoteness of your imagined Big 12, Banana-Republic stronghold. Somebody needs to read the First Amendment to our finest college football coaches and remind them WE are not (at least most of us are not) sycophants or surrogates of your organization. WE are not written into the fine print of your million-dollar contracts and private-jet access stipulations. WE get to ask the questions and you get to either answer them, yell at us, or not answer them. "No comment" is very popular. WE are not paid to protect your players, your practices, your police departments, your program secrets or, in the case of Urban Meyer, your lies. WE can be pompous, petulant, presumptuous, persnickety and pains in your asses…But we are not, or should not be, your puppets. WE make mistakes but most of us, because we're predominantly professional men and women, admit to them and then accept the shame of the coming retractions. YOU can lead us on, like Meyer did at Big Ten media day. And then WE can turn your lies into the best version of a truth that leads to a three-game suspension. You can not, Gundy, ban reporters for asking questions about a player who transferred. Not on my FWAA watch. Even Alabama Coach Nick Saban, trying to play nice, got it wrong this week when he asked the media to help him out with the nagging problem of his team being so good he fears a letdown this week against Louisiana. "I'd appreciate, if you would sort of look at some of the things we didn't do so well and write about that," Saban said at his weekly press conference. "So maybe I can show it to some of the players and say 'Look, here, man, here's something you can do better.'" It's discouraging to think Saban thinks the media would not do that anyway, but this is where we are in this mixed up, coercive, double-down, you or me, tribal world. For more thoughts on Mike Gundy and the media please read Rankman's comments on Oklahoma State this week. Oh, wait, like there's a chance in hell Gundy's team is ranked.
1: Alabama (4-0): "Oh, Susanna, don't you cry for me. We're the Ragin' Cajuns from Louisiana, we hope they take a knee." (1)
2: Ohio State (4-0): Urban says he has no recollection of his wife ever telling him this week's Penn State trip is the "White Out" game. (3)
But wait there's more...[membership level="0"] The rest of this article is available to subscribers only - to become a subscriber click here.[/membership] [membership]
3: Clemson (3-0): Kelly Bryant transfer means the Tigers are one injury at quarterback from becoming the San Francisco 49ers. (5)
4: Georgia (3-0): Coach now concedes it was a bad idea for team to binge watch "Ozark" before last week's trip to Missouri. (6)
5: Oklahoma (3-0): Sooners tossed shredded tape of last week's game into visitor's locker room only to find Army returned to clean it up…(2)
6: LSU (3-0): Tigers have yet to start the same five linemen this season but Coach O's barbershop quartet has thus far been injury free. (4)
7: Stanford (4-0): Seems almost impossible that a team starring Bryce Love in the backfield could only be averaging 3.66 yards per rush… (8)
8: Auburn (3-1): Coach Gus is miffed his "high-powered" offense scored as many points against Arkansas (34) as 1-4 Colorado State did. (7)
9: Washington (3-1): Grandson of Demille interested in turning player's 20-tackle performance into Hollywood epic: "Ben Burr" (Kirven). (9)
10: Notre Dame (4-0): Second bold move has Brian Kelly replacing his Rivals' four-star secretary for not getting phone messages to him fast enough. (10)
11: Penn State (4-0): State trooper who wrote ticket said it was the fastest he's seen anyone go from 28 to 63 (points) through a school zone in Illinois. (11)
12: West Virginia (4-0): Coach calls to see if Florida has any other Heisman-leading quarterbacks who might want out of Gainesville. (12)
13: Michigan (3-1): Captain Comeback (after Notre Dame) once again leading the nation in "unranked opponents you're supposed to beat." (NR)
14: Central Florida (3-0): Tough recruiting break: QB from Hawaii was committed to UW until he learned Jimmy Fallon had a new ride at Disney World. (NR)
15: Kentucky (4-0): Hand-crafted schedule that includes Murray State\Middle Tennessee and misses Alabama, LSU and Auburn garners blue ribbon at Blue Grass SEC East Festival. (NR)
16: Oregon (3-1): Not taking knee vs. Stanford dumbest move on campus since Donald Sutherland accepted flat fee instead of percentage for "Animal House."
First Four Out
North Texas: First 4-0 start since Joe Greene's first varsity season in 1966 led to a cool nickname and a Coke commercial.
California: Medical Marijuana fan tent set up for Oregon game can be identified by patriotic flag symbol: E Cannabis Unum
Brigham Young: Would like chances at Washington better if 30-year-old Tanner Mangum was still QB…wait, no way, he's still there?
Wisconsin: Big Ten officials tell complainers it was just a scheduling fluke that gives Badgers two straight off weeks (bye, Nebraska).
Next Four Never
Virginia Tech: Only thing worse than losing by two touchdowns to the team that lost to Liberty by six touchdowns was agreeing to play at Old Dominion in the first place.
Rutgers: Disgruntled fans are encouraged to join support group and receive weekly blessing every Chris Ash Wednesday.
Kansas\Nebraska Act of 1854: Drafted by Democrat Stephen A. Douglass to divide these entities into separate territories. Legislation that later sent Nebraska from Big 12 to Big Ten is known as The Delany Act. [/membership]