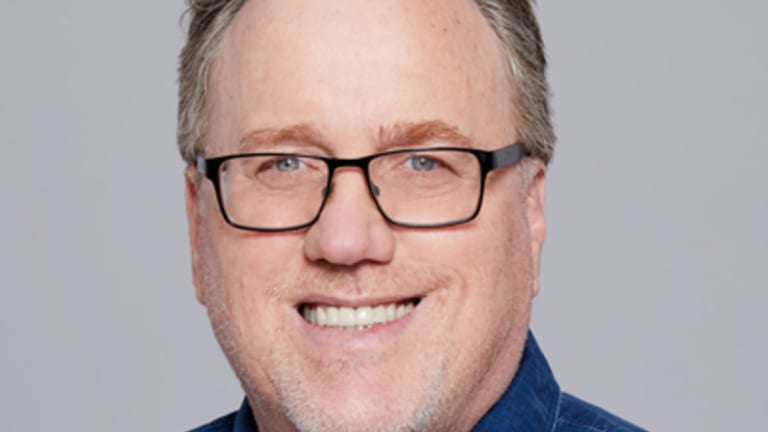 Rankman's Wrap Party (Late Edition): J.T. Barrett, Ohio State plus Pac 12 After Dark.
Sloopy "hung on" but, unfortunately, it cost him seven finger nails. In college football's game of the day\week\ month\…
Sloopy "hung on" but, unfortunately, it cost him seven finger nails.
In college football's game of the day\week\ month\ year, one-loss Ohio State staged a furious, fourth-quarter rally to defeat previously-unsullied Penn State.
Buckeyes' quarterback J.T. Barrett overcame general indifference to his career (and his team's crappy kickoff coverage) to unleash his finest collegiate performance in a masterwork, 39-38 victory in Columbus.
It was scary to think Barrett may have been the best player on a field that also included Penn State's Saquon Barkley, ESPN's preordained Heisman Trophy winner.
"I've never had a kid play perfect," Meyer said of Barrett, "but damn he was close tonight."
Barrett completed 33 of 39 passes for 328 yards and four touchdowns. He also added 95 rushing yards.
The heart-thumping game winner came with 1:19 left, on Barrett's 16-yard scoring pass to Marcus Baugh.
Barrett, who only seems like a 25th-year senior, has been trolling Ohio State's campus for years, even though he was NOT the quarterback who led Ohio State to a national title in 2014 (that was Cardale Jones). Some may even confuse Barrett with Braxton Miller, another Buckeye quarterback from this era.
"I tell you all the time I'm just a little cat from Wichita Falls, Texas," Barrett said. "People don't even know where it is on the map."
Barkley entered the game with national accolades, unabashed backing from ESPN Enterprises and even returned the opening kickoff for a touchdown. He was otherwise held to 44 yards on 21 carries.
Ohio State outscored Penn State, 19-3, in the final quarter.
Greatest comeback of Meyer's career?
"I think so," he said.
Stay tuned to see what this all means for Ohio State's playoff chances. Last year, remember, Ohio State lost the head-to-head to Penn State and also the Big Ten East division.
Penn State ended up claiming the conference title but Ohio State still got the playoff bid. Say what? The Buckeyes honored the selection committee for its bold initiative by losing, 31-0, to Clemson in the national semifinals.
So, maybe Saturday's loss doesn't hurt Penn State at all. Let Ohio State go ahead and win the East while Penn State sits at home and sees what the meat grinder churns out.[membership level="0"] The rest of this article is available to subscribers only - to become a subscriber click here.[/membership] [membership]
How do you explain it?
Iowa State, which has lost to Texas and Iowa this year, scored its second win over a top-five opponent with a 14-7, wrestling take down of Texas Christian.
Iowa State also defeated Oklahoma this year.
Saturday's win, in Ames, pinned a first loss on TCU and, coupled with Penn State's first loss, tossed more primordial murkiness into Tuesday's first release of the College Football Playoff ranking.
Here's what we think we know.
Alabama and Georgia are pretty good locks to be 1-2 in the first unveiling. These schools both play in the SEC, although you'd never know it because they get together about as often as your high-school graduating class. Alabama secured its position with a bye week, while Georgia reinforced its case with a wipe-out win over Florida in Jacksonville.
Ohio State, despite that home loss to Oklahoma, made a strong case to be No.3 ahead of undefeated, but thoroughly untested, Wisconsin.
Or what about jumping Notre Dame, with its one-point loss to Georgia, all the way to No.4 in the first ranking? You could make a case for it.
The Irish are worthy after pummeling a good North Carolina State team in South Bend. The argument over Wisconsin vs. Notre Dame, frankly, isn't even close.
"We're getting better each and every week," Notre Dame Coach Brian Kelly said after the win.
And what about running back Josh Adams, locked arm-in-arm with J.T. Barrett, now leading a wide-open Heisman Trophy race? Adams had 202 rushing yards in Notre Dame's win.
Or, is it still too early to talk about that in an open, public forum?
"There are other great players that are up for the Heisman," Kelly said of his back, Adams, "but he continues to play against top competition and continues to excel on a very good football team."
Miami is also undefeated but lost some style points by keeping too close to North Crummy-lina in a 24-19 win at Chapel Hill.
Wisconsin, best as we see it, is stealing people's money. The Badgers are good—we think—but can't be fully judged yet based on the weak non-conference schedule everyone keeps confusing with Washington's. Wisconsin played Utah State, Florida Atlantic and BYU and also misses Ohio State and Penn State in the Big Ten rotation.
Losses by TCU and Penn State also helped create the muddle Washington needs to possibly represent the Pac 12 in the playoff.
Remember when everyone said the Pac 12 was out of it? Truth is, Washington kept a foot in the door with a dominating win over UCLA in Seattle. Oh, UCLA is definitely out of it.
Pacific Rim Shots
Pac 12 After Dark continues to deliver. Arizona (6-2) won its fourth game with a 58-37 route of Washington State in Tucson. Wildcats quarterback Khalil Tate continues to be the king of Pac 12 Network programming as he remains an unknown to the rest of the nation: In four straight games on Pac 12 Net, which isn't seen by much of the country, Tate has rushed for 327, 230, 137 and 146 yards against Colorado, UCLA, Cal and Washington State. Try to develop a Heisman Trophy campaign in that kind of darkness.
ESPN's Chris Fowler, a Colorado grad, summed it up in a Saturday night tweet: "Our crew Would be interested in seeing Tate and the Cats battle Wazzu. But here in SC they haven't heard of Pac12 Network."
Ouch.
ESPN did broadcast USC's bounce-back, 48-17 win at Arizona State, a pretty good statement for a Trojans team that could have folded tents after last week's wipe-out loss at Notre Dame. USC dominated Arizona State, setting up a showdown next week at the Coliseum against Arizona.
Um, hold that Fresno State "feel good" story. The Bulldogs, who finished 1-11 last year, needed a home win against UNLV on Saturday to become bowl eligible with its sixth victory. Jeff Tedford's team was a 21-point favorite against UNLV but came up short in a 26-16 loss. The good news: Fresno is still the FSU with the best chance to make the post-season this year. It looks as though Florida State, which fell to 2-5 after Friday night's loss at Boston College, is going to miss a bowl for the first time since 1982.
Let's Go UCF!
Life is strange. A previously unscheduled game against Austin Peay became the platform from which Central Florida springs into position for a Peach Bowl bid.
UCF wasn't supposed to play Saturday but was looking for a make-up game after its opener, against FIU, was canceled because of a hurricane.
UCF lured Austin Peay to Orlando with a signed check and, we presume, free tickets to Disneyworld.
Central Florida won easily, 73-33, to stay unbeaten. And thanks to Houston's win over South Florida, UCF on Tuesday will now debut as the highest-ranked school among the Group of 5 conferences. The highest ranked team at the end of the year earns a major bowl bid.
See you later, Gator? 
Was Florida holding preliminary discussions to fire Coach Jim McElwain before Saturday's game against Georgia in Jacksonville?
It sure sounds like someone may have been working up a dismissal framework before the Gators got their Cocktails kicked by the Bulldogs.
ESPN cited multiple sources saying Florida may be looking for a way to fire McElwain, with cause, to avoid paying him $12.9 million. The out clause, according to ESPN, may stem from McElwain possibility fabricating death threats that he claimed had been made against his family.
McElwain said he first learned of the rumors at a team breakfast.
"It's the first I've heard of it," McElwain said. "We'll see."
Only in the SEC, right?[/membership]