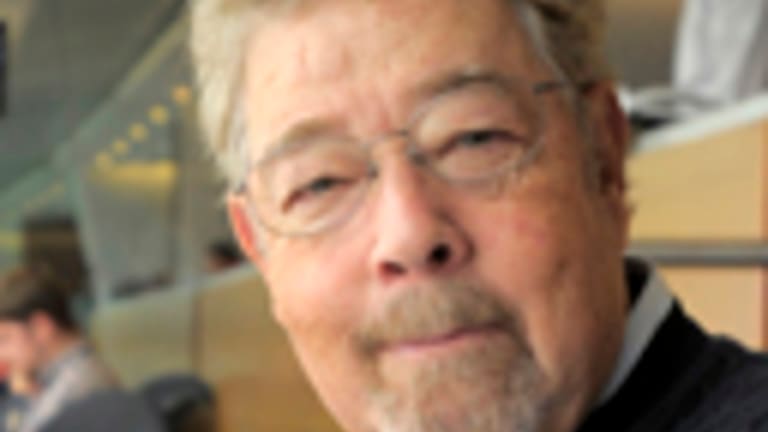 John Groce at Illinois: It's just not working out.
Seeing coaches lose their jobs is red meat for some fans and media. I have never enjoyed it. The human side is wrenching…
Seeing coaches lose their jobs is red meat for some fans and media. I have never enjoyed it.
The human side is wrenching up-close. And with rare exceptions, coaches are hard-working, caring people who are swept down the drain by 20 year olds who aren't talented enough.
That said, John Groce's seat at Illinois is basically sizzling. There's a #FireJohnGroce Twitter hashtag and a Facebook page by the same name. And both are gaining steam. With good reason.
Before I weigh in, some preamble is in order:[membership level="0"] The rest of this article is available to subscribers only - to become a subscriber click here.[/membership] [membership]
@ The first firing I covered was a guy from Marquette, back in the booming days when the Sun-Times sports section ranged far and wide from Chicago. . . All the way to Milwaukee!
He was a great guy and, in many ways, a terrific coach. He just didn't seem to have that extra something that could make him a winner.
And so, Rick Majerus was fired.
Because, you know, big-time college athletics ain't bean bag.
How strange was it, then, that Majerus figured things out at Ball State and went on to turn Utah into a Final Four competitor. After his Utes won their Sweet 16 game in Anaheim, still true to his roots, he came into the press room to hit the buffet with us and chat.
Would he have succeeded like that at Marquette if he'd had a longer leash? I tend to think not. I think getting fired made him tougher. And better.
@ Of all the classy things Lou Henson has done in his life, the classiest might have been retiring from Illinois when he did. I'm sure he would have liked to coach a couple more years. He came back to coach New Mexico State for seven more years. But he sacrificed one last time, for the Illini program he basically built, because speculation about when he would step down had made recruiting difficult.
That wasn't a firing. But it wasn't easy, either.
And it was the right thing. For Lou. And the program.
@ I'll never forget the look, and the tears, on the faces of Bruce Weber's wife and children at his farewell press conference. These were, and are, good people going through a humiliating exit they didn't completely grasp.
Happily, like Majerus, Weber has moved on really well. It's nice to see him have success at Kansas State.
Like Majerus, Weber learned and got better. He also developed a thicker hide for what is a tough business.
Good coaches learn from false starts when they move on to their next job.
Which brings me to the John Groce Question. . .
I wouldn't want to be in the shoes of young athletic director Josh Whitman as he ponders that question this spring.
I'm sure he's already feeling heat from some boosters who want a new basketball coach.
They have a lot of valid points to make.
On Groce's watch, Illinois basketball, the flagship sport of the school, has become irrelevant.
It's not entirely Groce's fault. He didn't inherit the most stocked cupboard, an area where Weber did not excel. And Groce has had a tough string of injuries.
But as the great philosopher Ron Zook once said, ``You know what? Nobody cares.''
Every program has its troubles. It falls on the captain to guide the ship through dire straits.
And as Illinois drifts toward a fourth consecutive season without an NCAA tournament bid, it sure looks like time for a change in Champaign.
I say this with the following disclaimers:
@ If the Illini make a miraculous turnaround—NCAA or bust—Groce obviously gets to stay.
Based on what I've seen from Illinois—and everybody else in the Big Ten—``incredibly miraculous'' are the operative words.
@ Whitman needs to be 100 percent convinced his next coach will be a true upgrade.
Do the homework. Make sure you have identified the right guy. Make sure you can get him.
I know Josh. He is very capable of doing that.
No matter what you think of Lovie Smith—and I think he was, all things considered, a very intriguing hire—you have to admire the way Whitman executed that hire. And the Illinois basketball job will be much more attractive to prospective coaching candidates.
And yes, it's time.
In his fifth season, it's pretty clear that Groce is part of the problem, not part of the solution at Illinois. He has lost too many games. He hasn't recruited well enough, he hasn't coached well enough. And he's lost a big chunk of the fan base.
A vast segment of Illini Nation doesn't believe in Groce—especially in the Chicago area. For good reason.
The last time Illinois had a four-year NCAA drought, the Big Dance was a 32-team Little Dance, and Jimmy Carter was President.
Another measure I use is this: If there were a draft of Big Ten coaches, where would a coach be taken? Groce is a good coach, but this is a league loaded with really good coaches. In a draft, I don't know that Groce would be taken in the top 10, based on what Illinois has done on his watch, and based on what it can be expected to do moving forward.
That's not good enough. Not even close. Men's basketball is Illinois' most important sport, and it has great tradition. It deserves better leadership. And unlike football, it has had better leadership.
Henson provided stability and competitiveness in an era where Big Ten basketball was a fiercely contested holy war.
Lon Kruger, Bill Self and Bruce Weber all brought continued success to the table. From 1998 to 2011, the program won five Big Ten titles and never finished lower than fourth. It went to a Final Four, an Elite Eight and a couple of Sweet 16s while winning 18 NCAA games in 12 appearances.
And now, a four-year class won't even play in the NCAA tournament for the first time in nearly 40 years.
Illinois isn't merely losing. In its four Big Ten road losses this year, it has been drilled by 25 at Maryland and 23 at Purdue. The 16-point loss at Indiana and nine-point loss at Michigan also were basically blowouts that were mitigated by garbage-time rallies.
And this season comes on the heels of Illinois' 2-7 road records in each of the last two seasons. He is 31-48 overall in 4-1/2 Big Ten seasons.
This is not acceptable. No excuses or explanations are acceptable.
It's time for a change.
I know there will be an argument that Groce has recruited an excellent class that is coming to Champaign next season.
But with all the seniors who are departing, Illini Nation will be set up to hear the ``We're too young'' refrain, and be told to wait another year.
More importantly, if Groce couldn't get more mileage out of this year's experienced group, what result can be expected with a bunch of green recruits?
There's a lot of talk at Illinois about competing for Big Ten championships.
Groce said it on the day he was hired, March 29, 2012—that Illinois can. . . ``become the standard of excellence. . . in the Big Ten competing for championships.''
And yet, he's never finished higher than seventh in four seasons. The Illini were 12th last year, and are currently 13th this year.
Since Whitman became athletic director a year ago, his mantra has been ``We will win.''
If you believe that, what it adds up to is. . . Illinois needs to have a new basketball coach in place for 2017-18.
In his five years at Illinois, Groce has not shown that he's the right guy to reach the program's lofty goals. Rather, he has shown that he is not the right guy.
I say this reluctantly, for the rambling reasons stated above.
Groce is, in many ways, a good coach, and a good man, with many qualities. I hope that like Majerus, Weber and many other coaches who have learned from bumpy rides at one school, he will find success at his next stop.
It's just not working out in Champaign. And it has reached the point of no return.
Because, you know, big-time college athletics is not bean bag.[/membership]