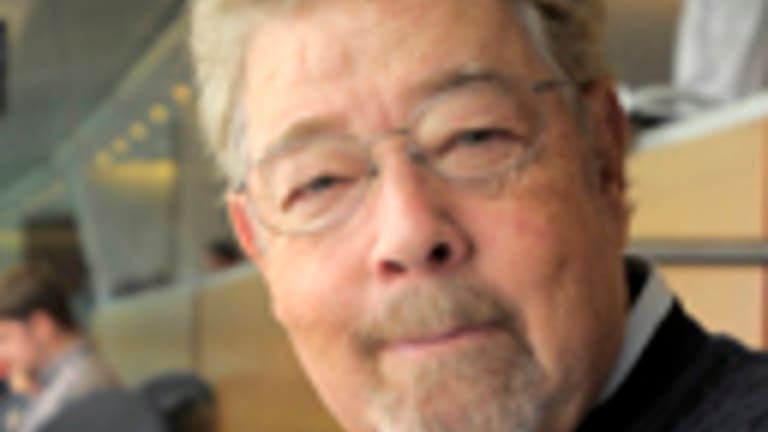 No. 2: Florida State
The pre-season spotlight is brighter on Clemson, a popular pick to return to college football's national championship…
The pre-season spotlight is brighter on Clemson, a popular pick to return to college football's national championship…
The pre-season spotlight is brighter on Clemson, a popular pick to return to college football's national championship game. Clemson is advised, though, to keep an eye on Florida State, which is right on the Tigers' tail.
Considering that FSU and Clemson are in the same ACC division, one of them won't even reach a conference championship game although either could play for the national championship without shocking anyone.
My hunch is that, as good as Clemson is, it's the Noles' turn.[membership level="0"] The rest of this article is available to subscribers only - to become a subscriber click here.[/membership] [membership]
By the way, if you knew that Clemson and FSU are in the Atlantic Division, rather than the relatively lackluster Coastal Division, take a seat on the 50 yardline. They're the most unfathomable college monikers since the Big Ten ran Legends and Leaders up the flagpole.
Where Clemson has a stud quarterback and an uncertain defensive situation, the Seminoles have a stud defense and an uncertain quarterback situation.
Which is preferable? The prevailing pre-season wind seems to favor Clemson, which is led by major Heisman threat Deshaun Watson.
FSU, though, counters with 17 returning starters, including 11 on offense by some counting methods. That number could drop to 10, given that the Noles have an unsettled situation at quarterback, where senior Sean Maguire, the returning starter who missed spring ball due to ankle surgery, is competing against redshirt freshman Deondre Francois, redshirt sophomore J.J. Cosentino and true freshman Malik Henry. Maguire has hurried back from a training-camp injury (broken bone in foot), but Francois is expected to start the Noles' marquee opener against Ole Miss.
Whoever plays QB figures to be productive in an offense that features tailback Dalvin Cook, a 5-11, 206-pound junior who ran for 1,691 yards last fall and could emerge as the top running back taken in the next NFL draft.
End DeMarcus Walker, a 6-3, 273-pound senior, returns to anchor the only defense in the nation that did not allow more than 24 points during the 2015 regular season.
Most experts are on the Clemson bandwagon, although Phil Steele, who's more of a stat guy than mainstream pickers, has the Noles listed as his pre-season No. 1.
Expect the argument to be settled on Oct. 29, when Clemson travels to Tallahassee.
Home field is one reason to like the Noles in their bid to reach the College Football Playoff for the second time in its three-year history, and take a shot at their second national championship in four years.
But it's not the only one. FSU might not be as dad-gum fun as it was when engaging Bobby Bowden was guiding it to national championships in 1993 and 1999. But Fisher, who was LSU's offensive coordinator under Nick Saban, has built a program that's consistently in the hunt for glory—and that should be the case again this fall.
Herb's Countdown so far: No. 16: Georgia, No. 15: USC, No. 14 Michigan State, No. 13 Iowa, No 12 TCU, No 11 Washington, No. 10 Notre Dame, No. 9 Stanford, No. 8 Tennessee, No. 7 Ohio State, No. 6 LSU, N0. 5 Clemson, No. 4 Michigan, No 3. Oklahoma [/membership]