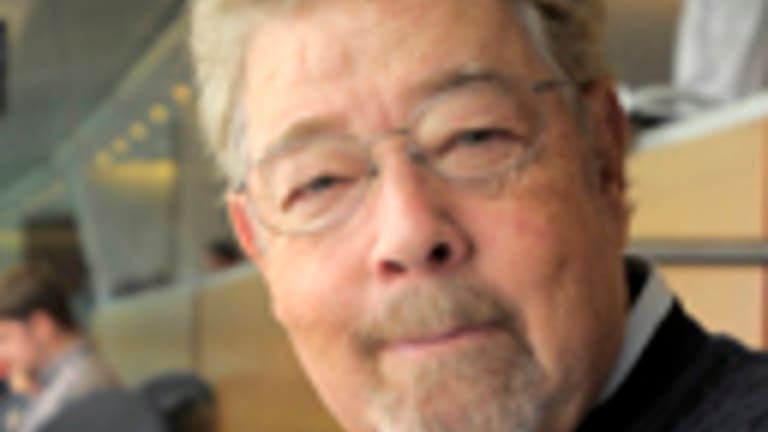 No. 2 Ohio State
Johnny Dee, who had a good run with Austin Carr as the basketball coach at Notre Dame before Digger Phelps, once told me…
Johnny Dee, who had a good run with Austin Carr as the basketball coach at Notre Dame before Digger Phelps, once told me…
Johnny Dee, who had a good run with Austin Carr as the basketball coach at Notre Dame before Digger Phelps, once told me a wonderful little story. (Bear with me; I'll connect the dots. I promise.)
Sports Illustrated was doing a big takeout on Carr and the Irish. Before it ran, the writer called Dee and told him the story would say that Dee sits at center court smoking a cigar while his lead assistant, Gene Sullivan (who later had some success at Loyola in Chicago), runs practice.
The SI writer didn't want Dee to be offended.
``Why would I be?'' Dee told the SI guy. ``I'm the boss. I should get to sit at center court and smoke a cigar.''
Which brings me to this year's Ohio State football team. I very much doubt that Urban Meyer will be sitting on the 50 yardline smoking a cigar. But with Greg Schiano running his defense and Kevin Wilson running his offense, Meyer could.
Schiano won at Rutgers. Wilson won at Indiana.
Think about that.[membership level="0"] The rest of this article is available to subscribers only - to become a subscriber click here.[/membership] [membership]
Now give those guys the kind of talent found at Ohio State, where the staff puts championship-caliber talent in the shopping cart the way their wives bring home the groceries from Kroger. With Meyer orchestrating the whole kit-and-kaboodle, the Buckeyes don't need a lucky Horseshoe. But they even have that, complete with 105,000 or 110,000 rabid fans.
First order of business will be for Wilson to revive an offense that got blanked in the 31-0 loss to Clemson in a national semi-final. Expect that revival to happen.
If not for some ambiguously worded suggestions that he pushed injured players too hard, Wilson would still be over-achieving at IU. The Hoosiers earned back-to-back bowl bids for the first time in 25 years, and Wilson was shown the door. Here's my column on the subject from last December.
I don't want to diminish in any way the player-mistreatment allegations that prompted Indiana officials to make a change. If there was bad stuff going on, good for them. But I never quite understood why Wilson, who excelled as an offensive coordinator at Northwestern and Oklahoma, chose to take the Indiana job in the first place.
Oh, and what a delicate storyline that will be, when Indiana visits the Horseshoe on Aug. 31 for a rare Big Ten conference opener before Labor Day.
With the experience a young Ohio State received while going 11-2 last season, and with Big Ten Offensive Player of the year J.T. Barrett taking the snaps, and with Wilson designing the offense, the sky's the limit for Meyer & Co.
Want more? Here's a Believe It Or Not from the amazing Phil Steele: ``Meyer has lost three bowl games in his career, and after the first two, he took home a national title the next season.''
We may have to wait until the final game of this college football season to find out if Meyer can keep that streak going.[/membership]