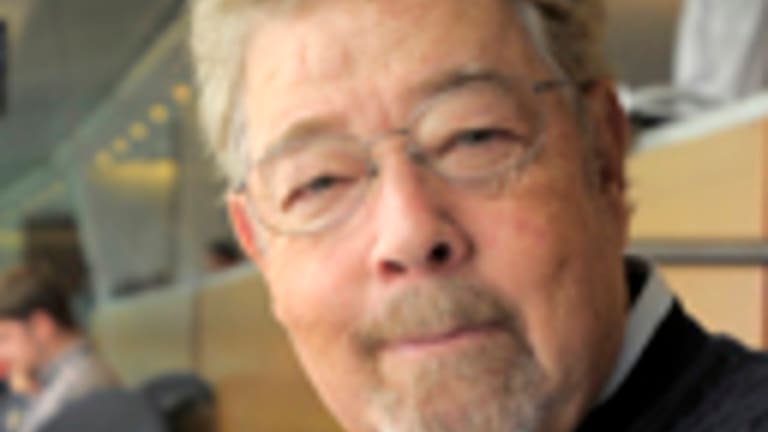 No. 4: Michigan
Sometimes I wonder: What would Bo Schembechler think about Jim Harbaugh? His former quarterback has been rocking the…
Sometimes I wonder: What would Bo Schembechler think about Jim Harbaugh? His former quarterback has been rocking the…
Sometimes I wonder: What would Bo Schembechler think about Jim Harbaugh?
His former quarterback has been rocking the boat since he arrived in Ann Arbor, same as he did at Stanford and with the 49ers.
In a sense, Harbaugh is a departure from the buttoned-down post-Bo era, in which understated Lloyd Carr was the most distinguished keeper of the maize-and-blue flame.
The short answer, though, is that Bo would love what Harbaugh is doing. [membership level="0"] The rest of this article is available to subscribers only - to become a subscriber click here.[/membership] [membership]
If Schembechler was the Patton of his day, Harbaugh is the in-your-face general of the internet age.
Harbaugh displayed his single-minded devotion to winning while playing quarterback for Schembechler in 1983-86. He was 21-3-1 as a starter in '85 and '86, including 4-0 against Ohio State and Michigan State.
Turning Signing Day into a pep rally/variety show wasn't an option when Bo was coaching. Nor was barnstorming through the South with football camps as a recruiting tool.
But Bo was out there in his day. A former student locker-room attendant at Illinois told me Bo once demanded maize-colored towels when the Wolverines played in Champaign. And after the student provided the standard white towels—because maize, you know, isn't a real popular color in Downstate Illinois—Schembechler demanded that the locker-room attendant be fired.
That request was denied.
Harbaugh has other things on his mind besides towels. Like Twitter skirmishes. And avenging last year's losses to Michigan State and Ohio State.
And he has the tools to do it, although he'll be better-equipped in future seasons, especially when lining up against well-stocked Ohio State. But I still like the Wolverines' chances to over-achieve ahead of schedule. Because that's the way Harbaugh teams tend to operate.
The defense returns six starters, but they're the right ones, including linebacker/DB Jabrill Peppers and a pack of D linemen. New defensive coordinator Don Brown, an impressive addition who did great work at Boston College, replaces D.J. Durkin, who was hired to be head coach at Maryland. Brown will use his defensive-line depth by relying on a four-man front.
Offense is a little more problematic, even though eight starters return. Harbaugh needs to break in a new QB to replace Jake Rudock, but Rudock didn't look imposing at this point last year. Sophomore Wilton Speight and Houston transfer John O'Korn are the leading contenders. Center Graham Glasgow is a big departure, but the other four offfensive linemen return. And there's good depth behind senior running back De'Veon Smith. The Wolverines also are stocked at receiver, starting with All-America TE Jake Butt and wideouts Jehu Chesson and Amara Darboh.
That bizarre and wrenching last-play loss to Michigan State left the Wolverines with a 2-14 record vs. the Spartans and Ohio State since Carr retired.
Look for that to change. A Schembechler disciple like Harbaugh won't throw in the towel. And he won't stand for that.
Herb's Countdown so far: No. 16: Georgia, No. 15: USC, No. 14 Michigan State, No. 13 Iowa, No 12 TCU, No 11 Washington, No. 10 Notre Dame, No. 9 Stanford, No. 8 Tennessee, No. 7 Ohio State, No. 6 LSU, N0. 5 Clemson [/membership]