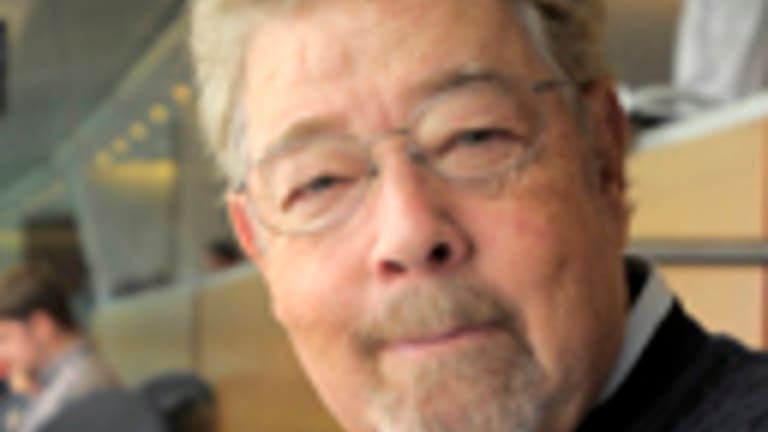 No. 7: Ohio State
Face it. The spark was missing at Ohio State last year. It seems foolish—no, ridiculous—to call a 12-1 season…
Face it. The spark was missing at Ohio State last year. It seems foolish—no, ridiculous—to call a 12-1 season…
Face it. The spark was missing at Ohio State last year.
It seems foolish—no, ridiculous—to call a 12-1 season disappointing. But there's no disputing that the Buckeyes left with a bad taste from the 2015 season that began with hopes of a second straight national championship. The team, their fans and the experts won't dispute that.
That's because the bar is set ridiculously high in Columbus.
And in some ways, it should be. Ohio State was a team coming off a national championship season that returned all but six starters. Throw in another stellar set of recruits, and the lofty expectations were explainable.
That's especially true because the Buckeyes are led by Urban Meyer, who used to be in the discussion for best college football coach with Nick Saban, and might be again in the future.
That future is now. Despite losing a ridiculous—that word keeps coming up when the topic is Ohio State football—12 players to the first four rounds of the NFL draft, the Buckeyes are expected to be in the hunt for their second national championship in three years. [membership level="0"] The rest of this article is available to subscribers only - to become a subscriber click here. [/membership] [membership]
Maybe Ohio State made some assumptions with so many returnees. Maybe it was difficult to remain hungry for a prize so recently captured. The quarterback derby that remained unsettled for too long took a toll.
Whatever it was, something was missing.
Officially, there was only one defeat—a 17-14 loss to Michigan State in the next-to-last regular-season game.
Before that, though, the Buckeyes turned in too many indifferent performances against lesser opponents.
That means this year's Ohio State ought to be restless. It certainly will be young: ``the least experienced team in the country,'' in the words of analyst Phil Steele, who puts out an annual college football guide filled with a boggling array of fascinating stats. Steele counted six seniors, 20 juniors, 17 sophomores and 44 freshmen in scarlet and gray going into training camp.
And yet, despite the loss of studs like DE Joey Bosa (3rd overall, to San Diego) and running back Ezekiel Elliot (4th overall, to Dallas), the Ohio State bandwagon again is crowded.
That's a tribute to Meyer, who's 50-4 in four years in Columbus—yup, ridiculous—and his staff, and the fresh talent they have assembled.
The confidence starts with quarterback J.T. Barrett, the junior who led the Buckeyes past Michigan and Notre Dame after replacing Cardale Jones at the end of last season.
Only six starters return, three on each side. But the next generation of Buckeyes is expected to be up to its task. Redshirt freshman Mike Weber will be in the spotlight at running back. Sophomore Noah Brown leads a highly regarded set of receivers.
On defense, new coordinator Greg Schiano, formerly at Rutgers and Tampa Bay, steps in for Chris Ash, who took Schiano's old job at Rutgers.
Defensive ends Tyquan Lewis, who led the team with eight sacks last year, and Sam Hubbard are expected to anchor a fine D line that will also feature Bosa's brother, Nick, one of the nation's top DE prospects.
In other words, sending an accomplished group of players off to the NFL is no reason for reduced expectations.
Meyer will find out about his youngsters when the Buckeyes travel to Oklahoma on Sept. 17. And an Oct. 17 trip to Wisconsin figures to be the Buckeyes' first stern conference test.
If they can get to their final games against Michigan State and Michigan in good shape, the Buckeyes could be in position to make another College Football Playoff appearance.
That's a lot to ask. Then again, Ohio State has a lot of young talent—that won't be so young by the end of the season.
Herb's Countdown so far: No. 16: Georgia, No. 15: USC, No. 14 Michigan State, No. 13 Iowa, No 12 TCU, No 11 Washington, No. 10 Notre Dame, No. 9 Stanford, No. 8 Tennessee[/membership]