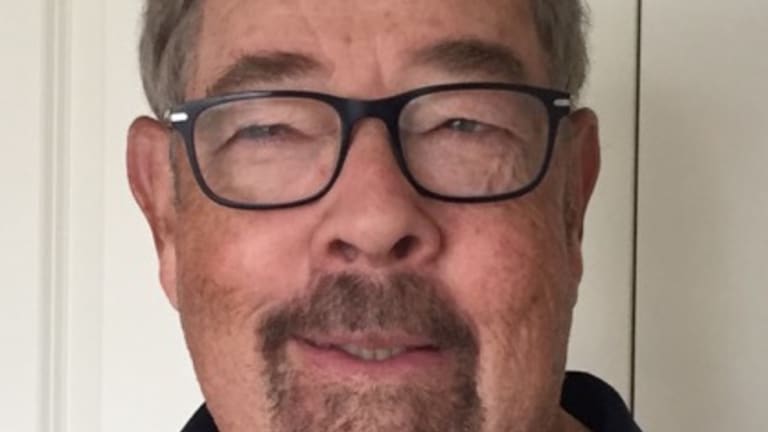 Pick 6: Week 1
Well, here we are. Welcome back to TMGcollegesports.com's Third Edition of Sextuple Jeopardy. Or Pick Six, as we are…
Well, here we are. Welcome back to TMGcollegesports.com's Third Edition of Sextuple Jeopardy. Or Pick Six, as we are calling it this year.
Picking opening-week college football games is a tricky proposition. But it's way saner, for example, than betting on pre-season NFL games. If you can dope out which set of players who won't be on the 53-man roster will cover the spread, you have my respect. And utter puzzlement.
That said, let the (college) games begin. . .
THE GAMES
Texas minus-13 vs. Maryland, 11 a.m.
Northern Illinois plus-10.5 at Iowa, 2:30 p.m.
Tennessee plus-10 vs. West Virginia, 2:30 p.m.
Washington plus-1.5 vs. Auburn, 2:30 p.m.
Michigan at Notre Dame O/U 47, 6:30 pm.
Miami minus-3.5 vs LSU, 6:30 p.m. Sunday.[membership level="0"] The rest of this article is available to subscribers only - to become a subscriber click here.[/membership] [membership]
@@@
THE PICKS
Northern Illinois plus-10.5 at Iowa
Northern Illinois has its usual fly-under-the-radar Mid-American division and/or conference champion. That includes Sutton Smith, the best defensive end you never heard of. Iowa tends to stumble around a bit in early games like this. Wouldn't surprise me if this was a nail-biter.
The Pick: Northern Illinois
The Score: Iowa, 24-17
@@@
Miami minus-3.5 vs LSU
I don't know if Blau will drink his alma mater's Kool-Aid. But I will. And I don't know what to make of LSU. But all indications are, it's Hurricanes season.
The Pick: Miami
The Score: Miami, 31-24
@@@
Texas minus 13 vs. Maryland
Raise your hand if you have a feeling that Texas is going to explode this season. And that troubled Maryland is going to implode.
The Pick: Texas
The Score: Longhorns, 38-14
@@@
Tennessee plus-10 vs. West Virginia
Nothing like kicking off the season with the Jug 'O Moonshine Bowl. I will drink to that—and to Heisman candidate Will Grier, the Mountaineers quarterback.
The Pick: West Virginia
The Score: Mountaineers, 35-17
@@@
Washington plus-3 vs. Auburn
A scary game to pick but too important not to pick. My heart says Washington. Because the Huskies have a fine quarterback and a stout defense. And because I have a feeling the football-watching portion of the Pacific Coast is going to fall into the sea if the Huskies lose. My head says scheduling Auburn in Atlanta is a very four-legged move. Then again, even the SEC can't win 'em all. So. . . U-Dub gets it done.
The Pick: Washington
The Score: Huskies, 31-28
@@@
Michigan at Notre Dame O/U 47
I like over/unders for fun. As in, ``When it comes to brats consumed at Lambeau Field, take the over. With sushi at Lambeau, take the under.'' Ordinarily, I'm not a big fan of over/unders for betting purposes. If you're going to take a stand, take a stand and pick a team. This is college football, not Switzerland. But there has been so much chatter about Michigan's defense—and its lack of offense. I have a lot of questions about Notre Dame's offense, too. So here's to The Under.
The Pick: Take the Under
LAST SEASON: 44-42-1[/membership]