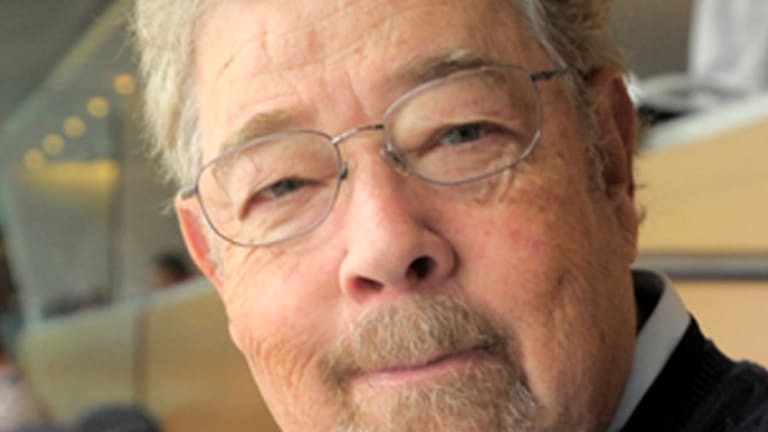 Win or lose, no finer way to spend an autumn Saturday.
This is the first autumn Saturday morning that I can remember when I wasn't going to a football game, or embarking on a…
This is the first autumn Saturday morning that I can remember when I wasn't going to a football game, or embarking on a day filled with other activities.
It's a day when I can just hunker down in front of the TV and watch football. And as I wait for the first kickoff on what is a perfect autumn morning, a flood of memories are popping up—of Saturday mornings during football season when I was an undergrad at Wisconsin.
I shared the first floor of an old frame house on Langdon Street with three or four other guys—and who knows how many others would end up on flopping on the couches? It was a big apartment.
We would wake up to the sound of the bells and hollering from an antique fire engine. And yet, there was no emergency. The vehicle was simply picking up the cheerleaders before the Badger game. Yeah, we lived on Fraternity Row, although the only things we had in common with frat boys was beer, and checking out the girls, sorority or not.
There was no tailgating in those days. But there was the front lawn of a friend's apartment near Camp Randall Stadium, where someone had fired up a pot of Sloppy Joe's and plenty of good, cheap Wisconsin beer. Leinie's when it was still Leinie's. Huber, which was two cases for $5, when it wasn't on sale. And of course, Walter's—which had my favorite slogan: ``The beer that is beer.''
You read that right.
Badger games were not big in those days. They just were. In my four years, the Badgers won a machine-like four games every fall.[membership level="0"] The rest of this article is available to subscribers only - to become a subscriber click here.[/membership] [membership]
Badger basketball was even more humble. Our hopes and dreams rested with the hockey team—and it did not disappoint us. That was the toughest ticket in town.
The key to football attendance was security that wasn't very secure. Everybody smuggled in a pint of something or other—flavored brandies, sloe gin, Kessler's or Canadian Mist—which I believe were whiskies. These were added to cola beverages.
Sometimes the Badgers would beat the occasional Indiana, Northwestern or Illinois. And we had an opportunity to see some fine Ohio State and Michigan teams—just to give us an idea of what that was like.
But the game was mostly about enjoying the day with friends, and gazing at the changing colors of autumn. We sat in section KK, in the upper deck. Which was not to be confused with the State Street KK, or Kollege Klub, which featured deplorable, but irresistible Grain Belt on tap, in holiday colors—orange for Halloween, green for St. Patrick's Day etc.
After the game, I would head off to the Wisconsin State Journal, to edit sports copy and write headlines. The sports editor, Glenn Miller, who knew that his student copy editors—which was all of us, supervised by one 24-year-old full-timer—would have enjoyed the game, had mandated a big pot of coffee, which we would drink for an hour before attempting to work.
Believe it or not, we did really good work there.
I wrote excellent headlines, cleaned up copy from our staff. Turned all of that extensive wire copy into neat little nuggets. I was especially proud of my ability to wait till the last possible deadline moment before shipping the NBA and NHL standings.
They were typed on an old-time typewriter, complete with carbon copy. And then they were popped into a pneumatic tube, to be sent to the composing room.
And during our lunch break—after the first deadline—there were cheeseburgers and onion rings from Crandall's. We would talk about the things that had gone well for Badger football, and the things that hadn't.
It was a great way to spend a football Saturday.
Alternately relaxed and intense, with highs and lows, and with an eye toward the future.
We were in college. We enjoyed the day, win or lose. And we had our whole lives in front of us.
There was an old columnist at the State Journal, Roundy Coughlin, who wrote in a simple, sweet, earthy style, when I got to Madison.
One of his favorite phrases went like this: ``What more could be fairer?''
And so, I say to you, What more could be fairer?
Enjoy your games. I know I will. [/membership]