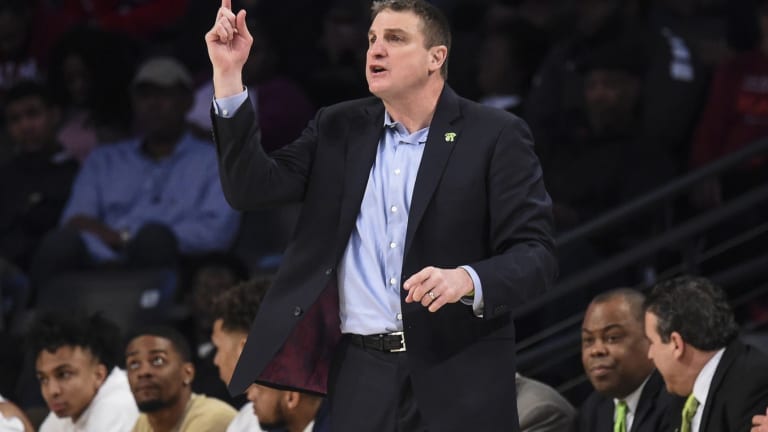 Boston College Making Move to Fire Jim Christian?
Boston College may be in the process of firing men's basketball coach Jim Chrstian
What is going on at Boston College?
The Eagles concluded their season with an 80-70 loss to Pittsburgh in the first round of the Atlantic Coast Conference tournament, which again led to growing speculation that BC athletic director Martin Jarmond would fire Coach Jim Christian, following a 14-17 season, the fourth losing effort in Christian's five years at The Heights.
Such chatter is not new, but there was nothing but idle speculation until late Wednesday night when BC assistant coach Billy Wuczynski posted this message on his twitter account.
""What you leave behind is not what is engraved in stone monuments, but what is woven in the lives of others.'''
Does the legacy quote from Pericles mean that Christian is shaking up his staff or a farewell message from the entire staff?
A philosophical moment? You tell me.
There was also speculation that former Ohio State coach Thad Matta was interested in a return to coaching, which interesting since Jarmond came to BC from ...Ohio State.
Connect the dots, which is sometimes dangerous, especially at BC. If a move is made, it most likely will be announced in the next few days.
Stay tuned for further developments.
​