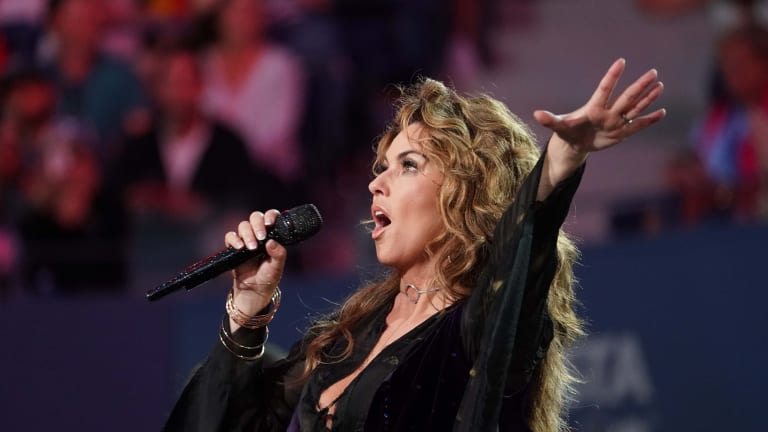 Conference Championship Games Don't Excite Us Much
Championship Game Weekend May Not Have Much Drama
(As we complete another college football regular season and championship game week, some thoughts about what has happened and what might happen)
Aside from the Georgia vs. Alabama game in the Southeastern Conference championship game, the match ups this weekend in the other college championship games don't excite us much (apologies to Shania Twain).
Let's take a closer look.
Pac 12-- Utah vs. Washington. Winner gets the Rose Bowl and a chance to complain about an "East Coast'' bias in giving the Pac-12 credit when the national championship is being discussed. But as The Rankman noted in August and reiterated again this week, the Conference just isn't that good.
Rose Bowl people and ABC are no doubt holding their breath that the January 1 match up isn't Northwestern vs. Utah.
Mountain West--Fresno State at Boise State--With Utah State's loss to Boise last week, Boise became the odds on favorite to win the title game (played at Boise). The game takes on additional meaning if UCF loses to Memphis in the American Athletic Conference title game since the winner of the MWC game will almost certainly be the highest rated Group of 5 champion, thus getting a spot in a New Year's Six bowl game--most likely the Fiesta Bowl.
Big Ten--Northwestern vs. Ohio State.--If the talk of expanding the college football playoff system from four teams is going to gain any momentum, Ohio State needs to beat Northwestern and then get passed over by the CFB Selection Committee for a playoff slot.
If that happens, it will mark the second consecutive season that the Big 12 didn't have a spot in the Final Four. And in the world of big time college athletics, the loudest voices (whether they talk in a whisper or not) are Big Ten commissioner Jim Delany and SEC commissioner Greg Sankey, whose conferences hold the most power.
Sankey may have two teams in the Final Four, fort the second consecutive season, so he's not saying a word. But if Ohio State gets shut out with a 12-1 record, check the reaction from the Big Ten home office in Park Ridge, Ill.
Big 12--Regular season re-match between Oklahoma and Texas, which is probably the best pairing the Big 12 system could have created. Oklahoma has what has been called an historic offense. Already there has been chatter that the mos interesting Final Four pairing would be an Alabama-Oklahoma semifinal in the Cotton Bowl. Not sure if it would be close, but it would provide for great pre-game speculation.
Saturday's unstated match-up of course is Ohio State vs. Oklahoma. If both win their games, only one team will presumably make it, providing Clemson does not lose its championship game against Pitt on Saturday.
In our mind, the tie breaker is the L for each team. Oklahoma had a 3 point loss to Texas and would have avenged that with a win. Ohio State has a 29 point loss to 6-6 Purdue. Edge Oklahoma. Both the Buckeyes and Sooners will be looking to score style points, which could lead to some ugly scores if either game gets out of hand.
ACC-Clemson vs. Pittsburgh. On the surface it looks like a Clemson blow out. We disagree and we can't give you any tangible reason. Pitt is coming off a 24-3 loss at Miami, which dropped its record to 7-5. Clemson is 12-0, hasn't had a real character-testing game since coming back in the fourth quarter to beat Syracuse in September. But we think this will be close enough (touchdown) in the fourth quarter to cause Tiger fans (and Ohio State/or Oklahoma fans) angst.
American Athletic Conference-- Memphis at UCF.--Lots of people, including the infamous Locksmith, thinks this game will end at 24 games. UCF QB McKenzie Milton is gone for the season with a career threatening knee injury, and Memphis nearly beat UCF earlier this season when Milton was healthy. A win would put UCF in a Group of 5 bowl game for the second consecutive season. We think it can happen, but it might be the most competitive game of championship weekend.
(News from Boston College, AKA The Heights)
Boston College returned to practice on Friday as it began preparation for its bowl game-TBA on Sunday. Coach Steve Addazio was also back recruiting, but he was also looking for a new Offensive coordinator since the departure of Scott Loeffler, who left The Heights to take on a new challenge as the head coach at Bowling Green.
The problem in bringing in a new OC is the issue of job security--for Addazio. Who is going to take that job, kn owing that Addazio might be gone by next December?
The best guess right now is that Addazio promoted from within, perhaps naming RB coach Brian White as his new OC.
Addazio is still in a no-man land in many ways. BC added another year on his contract (not announced), which gives some more job security for recruiting, although a repeat of this season's 7-5 or worse record in 2019will almost certainly mean that Addazio will not be back for the final two years.
Hiring a new OC is a key hire, since the Eagle offense didn't generate the results many Eagle fans wanted. A case in point. BC had 13 players earn All ACC honors in football this season, yet was only 4-4 in the ACC and again failed to win more than 7 games. That's not good.
When Addazio was hired six years ago, he could point to the lack of talent he had (although former BC coach Frank Spaziani left Addazio with the school's all time leading rusher (Andre Williams) receiving Alex Amidon and scoring (Nate Freese) leaders.
The most viable bowl options for BC are the Sun Bowl or possibly the Military Bowl, although a Virginia Tech win over Marshall on Saturday will most likely put the Hokies in Annapolis against an AAC opponent such as Temple.
If the Sun Bowl calls, the Pac-12 No. 5 team is the slotted opponent with either Oregon or the Utah (f it loses to Washington) as the most likely choice.