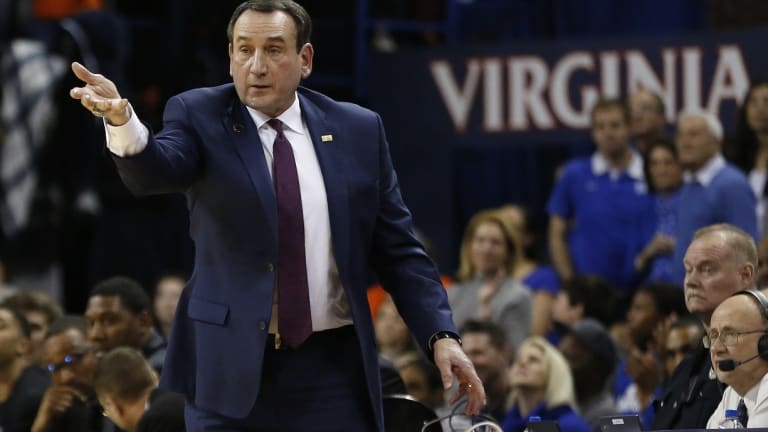 March Madness Countdown: Game By Game: Elite 8
We are down to the Elite 8 in a tournament still full of surprises
So here we go. The Final elimination to the Final Four. We have an SEC challenge in the Midwest, we have Big Ten vs ACC challenges in the South and East and we have a champion in waiting? in the West.
Here are the games.
EAST REGIONAL
No. 1 Duke vs. No. 2 Michigan State--How much luck has Duke used up in last second decisions vs. UCF and Virginia Tech, while Michigan State keeps getting better and better. Still, the Z factor (Zion Williamson) is in place.
Duke 77, Michigan State 73
WEST REGIONAL
No. 1 Gonzaga vs. No. 3 Texas Tech--The Zags are playing like the No. 1 team in the country, but Texas Tech, which dismantled Michigan on Thursday, is downright scary and hungry to reach the Final Four for the first time.
Gonzaga 68, Texas Tech 61
​
SOUTH REGIONAL
No. 1 Virginia vs. No. 3 Purdue--Virginia is not flashy, but the most fundamentally sound team in the country, Purdue will have crowd edge in Louisville, but not much more.
Virginia 65, Purdue 59
MIDWEST REGIONAL
No. 2 Kentucky vs. No. 5 Auburn--SEC battle in Kansas City. Auburn will be without Chumo Okeke (ACL tear), while Kentucky gets back PJ Washington. Edge Wildcats
Kentucky 83, Auburn 70
Record Last Week: 5-3
Record to Date:43-17
​
​