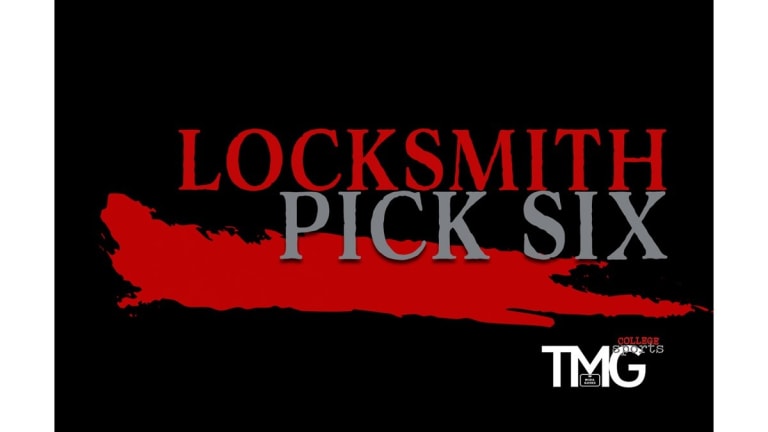 Locksmith Looks To Aggies, Longhorns, Pitt And LSU To Extend Mini-Roll
Can Jim Harbaugh Finally Win In A Big Spot? Irish Represent A Major Test For Wolverines
TEXAS A&M OVER Mississippi State, giving 10½
Aggies aren't a player yet in the SEC West but they've at least been competitive in big games. Not so with the Bulldogs, who have lost three straight, are relying on a freshman quarterback (Garrett Shrader) and are dealing with rumors swirling around head coach Joe Moorhead going to Rutgers (a terrible move for both sides if it happens).
​
Texas over TCU, giving 1½
This line makes no sense whatsoever – which is what makes it so dangerous. Longhorns are still a Top 25-caliber team with an explosive offense and a star QB. Horned Frogs have lost three of four and haven't beaten a team of consequence yet.
​
PITTSBURGH over Miami, giving 5½
Panthers have shown renewed life, in large part due to a defensive front four that ranks with any in the country – and one that will feast on Miami's reeling, mistake-prone offense. This is not a good Hurricanes team by any stretch, folks. That takes some getting used to but it's true.
​
Tulane over NAVY, taking 3½
This is admittedly a roll of the dice, based on one thing: Green Wave has already faced – and overcome – a triple option team by winning at Army. Midshipmen look to be back on track at 5-1 but Tulane has a rushing attack that is almost Navy's equal. Play keep away and you keep dangerous QB Malcolm Perry off the field.
​
LSU over Auburn, giving 10½
If you're in the camp that LSU should be No. 1 right now (I am) there's no reason Bayou Bengals and this explosive offense won't keep rolling behind Joe Burrow, especially being at home. Expect this to be another difficult "learning" experience for Auburn's frosh QB Bo Nix.
​
Notre Dame over MICHIGAN, pick 'em
Until Jim Harbaugh proves he can still win a game that matters, we're not buying the Wolverines in a big spot like this. Irish had a week off to prepare. Michigan comes off an emotional loss at Penn State. Harbaugh becomes Horri-baugh in these type of games.
Season record vs. the spread: 26-21-1
Home team in CAPS