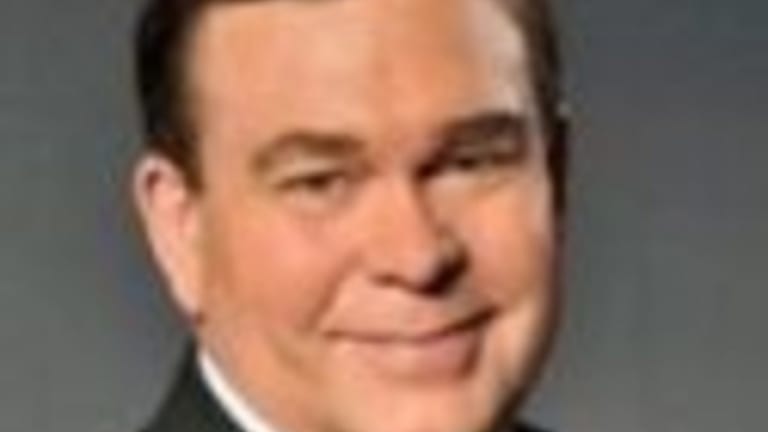 Five things we learned about SEC Football, Week 5
Five things we learned about SEC football on the fifth Saturday of the season:1—Kentucky is no longer just a nice story.…
Five things we learned about SEC football on the fifth Saturday of the season:
1—Kentucky is no longer just a nice story. The Wildcats are good enough to challenge Georgia for the SEC East championship:
Since the season began we've been asking: Who is the second best team in the SEC East?
[membership level="0"] The rest of this article is available to subscribers only - to become a subscriber click here.[/membership] [membership]
Well, in the past three weeks Kentucky (5-0, 3-0 SEC) has beaten two other SEC East contenders in Florida (27-16) and South Carolina (24-10). Between those two victories was a 28-7 domination of No. 14 Mississippi State.
When Kentucky beat Mississippi State on Sept. 22 it touched off a huge celebration Lexington. Saturday night, when the Wildcats beat South Carolina, the celebration was more subdued.
Why? According to its head coach his team now expects to play this way.
"There are things we can do better and will," Mark Stoops said to reporters after the game.
Let's look at the schedule. Kentucky goes to Texas A&M (3-2, 1-1) on Saturday and winning that one will be a tall order. But even if the Wildcats lose to the Aggies, they will face winnable games against Vanderbilt and Missouri before hosting No. 2 Georgia on Nov. 3. That one could be for the SEC East championship. Imagine that.
2—Speaking of Georgia, don't be surprised if we see a little more of freshman quarterback Justin Fields this week against Vanderbilt.
Sophomore Jake Fromm, Georgia's starting quarterback, is going to stay Georgia's starting quarterback so we're not going down that road. But when Georgia had the ball in the fourth quarter and needed to run some clock against a stacked Tennessee defense, Fields came in and gave Georgia a spark. He ran for 45 yards and scored a couple of touchdowns in a 38-12 win.
Simply put, Fields gives Georgia another dimension on offense and is something that is going to keep opposing defensive coordinators up at night.
Georgia Coach Kirby Smart would never say this publicly but I will. Jake Fromm, who is 17-2 as a starter, is the guy. But Georgia will need what Fields can do in order to win at LSU on Oct. 13 and against teams like No. 8 Auburn and No. 1 Alabama, should Georgia meet the Crimson Tide in the SEC championship game.
"It makes us dangerous," Georgia receiver Terry Godwin told The Atlanta Journal-Constitution after the game. "Because we have a guy (Fromm) who knows what (the defense) is going to do and a quarterback (Fields) who is able to run."
3—Don't look now, but the Gators are getting better:
Forget the final score: Florida 13, Mississippi State 6. That's not important. What is important is that Florida, under first-year head coach Dan Mullen, went into a hostile atmosphere and won a game that Mississippi State absolutely, positively had to have. The Gators won with a counter-punch game plan on offense which was designed to neutralize one of the best defensive fronts in the SEC. On defense Florida's Todd Grantham did what he always does: He pressured and confused quarterback Nick Fitzgerald in every way imaginable. Fitzgerald completed only 11 of 26 passes and ran for only 32 yards on 20 carries.
It made for a very nice Homecoming for Mullen, who led Mississippi State to eight bowls in nine years as head coach.
"We came in here and found a way to win a different style of game," Mullen told Pat Dooley of The Gainesville Sun newspaper. "Last week (against Tennessee) we won with the big play. This week we won by grinding it out. That's pretty cool."
Bottom line: Mullen and his staff out-coached their counterparts at Mississippi State. Mullen knew that Florida's best chance to win was to avoid a shootout and to turn his defense loose.
Now the Gators (4-1, 2-1) get No. 5 LSU (5-0, 2-0) on Saturday in The Swamp (3:30 p.m., CBS).
4—Arkansas and Tennessee showed some heart—and that's a good thing:
It can't be any fun being constantly described as the worst two teams in the SEC. But that is where Arkansas and Tennessee were when they took on Texas A&M and Georgia on Saturday.
Arkansas, which had lost three straight to Colorado State (34-27), North Texas State (44-17), and Auburn (34-3), gave up a 100-yard return for a touchdown on the game's opening kick. They trailed 17-0 early in the second quarter. But the Hogs didn't quit. Arkansas had the ball and a chance to win or tie on the last possession of the game. But Ty Storey threw an interception and Texas A&M held on, 24-17.
"I cannot be more proud of the players in that locker room, the coaches in that locker room and their fight," said head coach Chad Morris to reporters after the game.
Tennessee was a 30-point underdog at Georgia but the Volunteers made it uncomfortably close for the nation's No. 2 team with a touchdown that cut it to 24-12 with 11:10 left. Georgia tacked on a couple of late touchdowns to make it 38-12.
But Tennessee didn't quit. After the game, first-year head coach Jeremy Pruitt was asked what he had learned about his team.
"That we got fight in us," Pruitt said. "That we're not going to quit. It kind of gets me excited." Pruitt was actually moved to tears before the press conference was over because, given what these Tennessee players have been through, it would have been easy to quit at Georgia. That should give Tennessee fans some hope.
5—If Joe Burrow keeps playing like this, LSU is going to be hard to beat: Joe Burrow transferred to LSU from Ohio State because the Buckeyes had a star quarterback in Dwayne Haskins. But the competition between Haskins and Burrow was close. Saturday night we saw why in LSU's 45-16 win over Ole Miss.
Burrow, from The Plains, Ohio, had been cast as a guy who wouldn't impress you with big stats but who would make good decisions and distribute the ball to the LSU play makers.
But Saturday night Burrow had 388 yards of total offense (292 pass, 96 rushing), completing 18 of 25 passes with three touchdown and no interceptions.
The level of the competition was certainly a factor because the Ole Miss defense, Bless Their Hearts, is just not very good.
But with a trip to Florida coming up Saturday followed by a visit from No. 2 Georgia on Oct. 13, Burrow's performance has to be a shot in the arm for the No. 5 Tigers (5-0, 2-0), who will also get a visit from No. 1 Alabama on Nov. 3.
"We're excited about the play of Joe Burrow," said Ed Orgeron.
I'll just bet you are, Coach O.
[/membership]