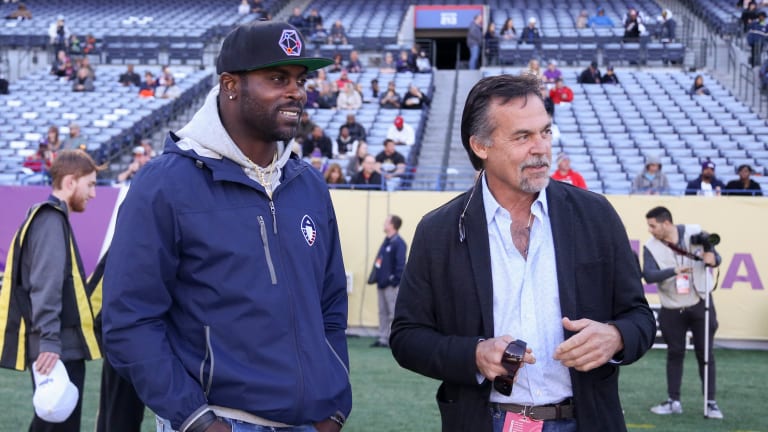 Rumor Mill: New Name As Potential New Vanderbilt Football Coach
Could former Tennessee Titans head coach Jeff Fisher be a viable candidate for Vanderbilt?
Imagine if you will a new head football coach for the Vanderbilt Commodores, something that wouldn't be a stretch for many fans of the university.
But could that new coach be one very familiar to Nashville?
An ESPN report Monday morning suggests that former Tennessee Titans and St. Louis/Los Angles Rams head coach Jeff Fisher might just be a candidate for the Commodores.
Adam Rittenberg of ESPN named the 61 year old former Titans coach as a potential candidate because new Vanderbilt athletic director Malcolm Turner is not affraid to make an unconventional hire.
"I'm told former Tennessee Titans coach Jeff Fisher is a potential target for Vanderbilt. Fisher remains popular in Nashville, and new Vanderbilt athletic director Malcolm Turner wouldn't hesitate to make a nontraditional hire."
The report continues to say that Fisher still owns property near Nashville and is a fixture locally. 
All that is true, and Fisher has publicly stated many times of his love of Nashville and Middle Tennessee, but that's a far cry from coaching the Commodores. 
Fisher was offered an opportunity to coach the now defunct AAF, but turned it down because he still wants, and beleives he can coach in the NFL.
Having covererd the Titans for many years, and nowing Fisher somewhat, I find it highly unlikely that a man who has never been a head coach at the college level, and one who owns land in Montana and loves hunting and fishing would want to step into a college position where he would spend more time recruiting than with his aforementioned hobbies.
Fisher is also well known to be one who desires full control over things, something that he likely would not have at Vanderbilt. He's also never been a fundraiser, something that at least on its face as the leader of the football program, Fisher would be involved in.
Turner might be willing to be unconventional, but I'm betting this one is too unconventional for Fisher.