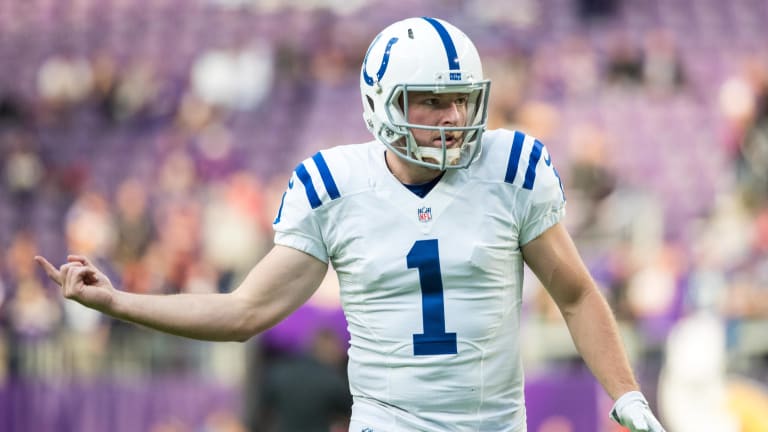 Pat McAfee Brings the Juice to College Gameday
Watch Former Mountaineer Pat McAfee on college gameday
ESPN's College Gameday Show traveled to Brookings, South Dakota Saturday morning for the matchup between Missouri Valley Football Conference rivals South Dakota State (6-1) and North Dakota State (7-0). 
Reece Davis, Lee Corso, Desmond Howard, and Kirk Herbstreit welcomed former Mountaineer Pat McAfee for the final segment of the show as a special guest picker.
In front of a raucous crowd, McAfee picked the Jackrabbits to upset the Bison in South Dakota. 
Generally, Gameday tends to bring in a special guest picker that has direct ties to the hosting program. However, McAfee does have minor ties to the Jackrabbit program. His good friend and former Colt teammate, Adam Vinatieri, played college football for South Dakota State.  Vinatieri's nephew is also the current kicker for the Jackrabbits.  
So, chances are you know what type of energy McAfee brings with him regardless of the occasion, but if you don't, take a peek at this video.  
Be sure to follow me on twitter @HALK_35 for all updates on Mountaineer sports!