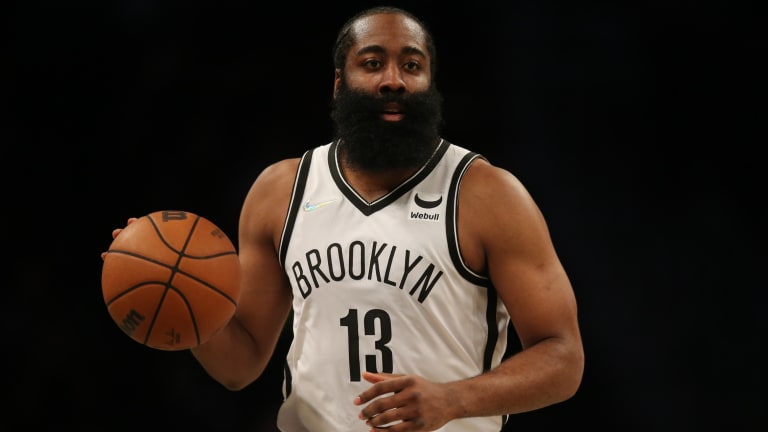 Check Out The Photo Brooklyn Nets' James Harden Tweeted On Thursday
James Harden of the Brooklyn Nets tweeted out a photo on Thursday.
Brooklyn Nets superstar point guard James Harden tweeted out a photo on Thursday, and the tweet from the 2018 MVP can be seen in a post that is embedded below from his Twitter account. 
Harden and the Nets lost the first game of their season on Tuesday evening when they faced the Milwaukee Bucks on the road. 
The game was not only the first game of both team's regular season, but it was actually the first NBA regular season game for all 30 teams. 
Harden had 20 points, eight rebounds and eight assists. 
However, he shot inefficient and was a -20. 
The Nets lost the game in blowout fashion. 127-104, and begin the season 0-1. 
The loss is even more disheartening considering this is the team that beat them in the playoffs last season. 
Harden and the Nets will get a chance to regroup on Friday evening when they play Joel Embiid and the Philadelphia 76ers in Philadelphia. 
The 76ers are 1-0 after beating the New Orleans Pelicans on the road on Wednesday. 
Related stories on NBA basketball
D-ROSE COMES UP CLUTCH: The Boston Celtics and New York Knicks played a wild game at Madison Square Garden on Wednesday evening, and the former MVP Derrick Rose sealed the deal for the Knicks in double-overtime. CLICK HERE.
STEPH GETS TRIPLE-DOUBLE: The Golden State Warriors opened up the new season on the road against the Los Angeles Lakers at Staples Center. They knocked off LeBron James and company, and three-time NBA Champion Steph Curry recorded his first triple-double since 2016. CLICK HERE.