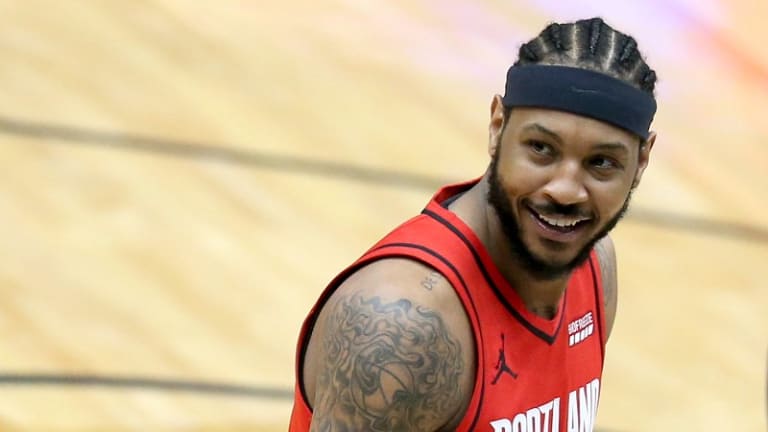 Pregame: Trail Blazers Look to End Skid With Win Over LaMelo Ball and Hornets
The Trail Blazers look to end their four-game losing skid against the Hornets, who won a thriller on Sunday night.
The Trail Blazers look to end their four-game losing skid against the Hornets, who won a thriller on Sunday night.
Opponent: Charlotte Hornets (16-17 overall, 6-4 last 10 games)
Offensive Rating: 110.9 (17th)
Defensive Rating: 112.1 (21st)
Net Rating: -1.1 (21st)
Where: Moda Center (Portland)
When: 7:30 p.m. (PST)
Broadcast: NBC Sports Northwest/FOX Sports Southeast
Point Spread: Portland -6.5
Moneyline: Portland -255, Charlotte +210
Over/Under: 232
Injuries
Portland: Zach Collins (out), Harry Giles III (out), C.J. McCollum (out), Jusuf Nurkic (out)
Charlotte: Gordon Hayward (questionable), Devonté Graham (out), Cody Zeller (questionable)
Primer: Charlotte's -1.1 net rating is deadlocked with Portland's. But a more accurate reflection of the Hornets' present and future is their performance since LaMelo Ball became a starter on February 1.
Charlotte is 7-6 over that timeframe, scoring at a slightly higher rate and defending at a slightly lower one while basically equalling its season-long net rating. Ball is averaging 20.1 points, 6.2 rebounds, 6.7 assists and 1.7 steals per game since the start of February, hitting 40.7 percent of his three-point attempts at a high volume. 
Ball doesn't quite have the quick-twitch shooting range of Damian Lillard. His release looks a bit faster and smoother than it did at the beginning of the year, though, and he's proven completely unafraid of letting fly from 30 feet when defenders fall asleep. 
At 6-foot-8, Ball has the size to leverage his generational court vision and playmaking flair on every possession, seeing and making passes the vast majority of ball handlers can't. He always plays a step or two ahead of the defense, using hesitations, shot fakes and his unique sense of timing to find quality looks for teammates at the rim or behind the arc.
Ball has made clear strides in the halfcourt since his rookie season tipped off, but his biggest impact on Charlotte still comes in transition. The Hornets rank fifth in transition frequency, per Cleaning the Glass, and Ball juices their pace more than anyone on the roster. 
Portland's transition defense has been occasionally lacking during its four-game losing streak. Even after makes, Ball will make the Blazers pay – with long outlet passes and hard-charging dribbles – if they're slow to get back or find matchups when the court changes halves.
Borrego has let Ball take the reins, but Charlotte is hardly some heliocentric offensive outfit even when the Rookie of the Year favorite is in the game. 
Hayward had a legitimate All-Star case, playing at his highest level since his final season in Utah. Terry Rozier has turned into a devastating shot-maker, and even Malik Monk has begun coming into his own. P.J. Washingon and Miles Bridges are perfect fits in the Hornets' uptempo, three-point-heavy attack – and the latter an imminent alley-oop threat when Ball has the rock.
Charlotte, whether Hayward plays or not, will test the Blazers' ability to communicate and rotate defensively. Pay special attention to Portland's turnovers and Enes Kanter's effect on the offensive glass; the Hornets rank top-five in opponent turnover rate and 23rd in defensive rebounding percentage, per Cleaning the Glass.
Bottom Line: The Blazers are rested, while Charlotte is on the second of a back-to-back. Hayward's status looms large, but probably not big enough to swing a game Portland should win.