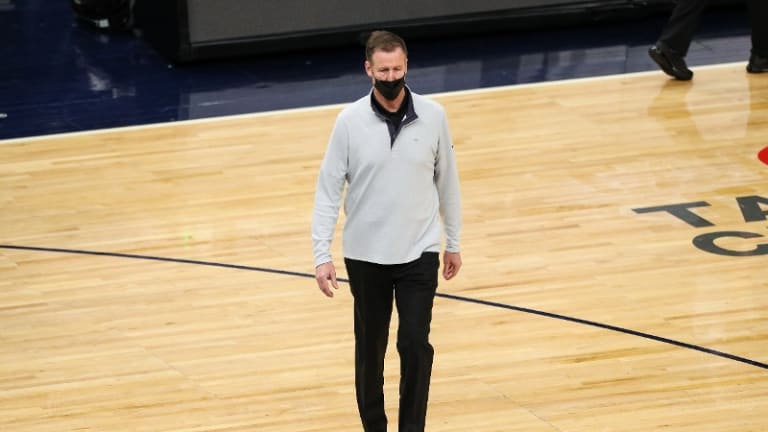 The Trail Blazers have turned their wayward season around at just the right time. Unless they capitalize on it with a deep run into the postseason, though, a change on the sidelines in Rip City seems more likely than ever.
According to Shams Charania of The Athletic, Portland is poised to part ways with head coach Terry Stotts come the offseason barring a "playoff miracle."
If Stotts can't "pull a rabbit out of his hat" with a playoff miracle of sorts, as one source put it, the Blazers are expected to opt for a new coaching voice. 
This report is the surest sign yet that the Blazers will replace Stotts, in his ninth year with the team, after another winning but ultimately disappointing season. Rumblings of Stotts' potential departure began surfacing in March, and Yahoo Sports' Chris Haynes – close personally with Damian Lillard – wrote last week that the veteran coach would "likely" lose his job after the season.
The Athletic also reports that maximizing the latter half of Lillard's prime is the main justification behind a prospective coaching change. Sources told The Athletic that Stotts, long beloved by the locker room, has less support among players than he has in the past.
According to the Athletic, Blazers owner Jody Allen would look to go after "a big name, high-dollar coach" as Stotts' successor. Sources told Charania that Nate McMillan, Jason Kidd, Dave Joerger, Chauncey Billups and Brent Barry are among Portland's early prospective coaching candidates.
Stotts, 63, signed a contract extension with the Blazers in 2019 that runs through the 2021-22 season. He has a 396-317 record in Portland since taking the reins in 2013, helping the Blazers to seven consecutive playoff berths.
[Shams Charania, The Athletic]