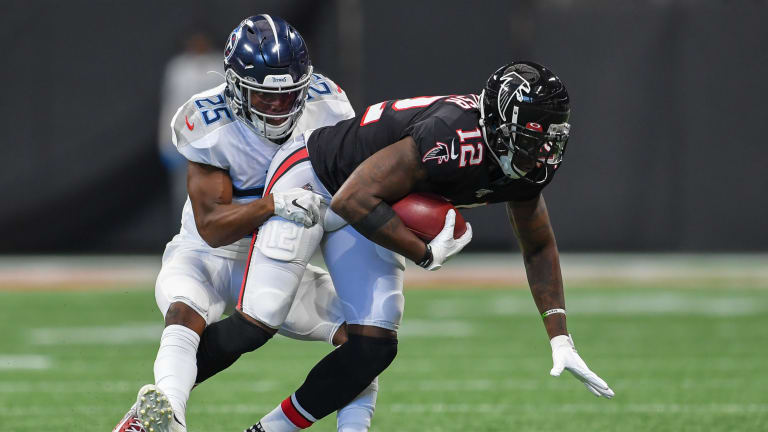 Report: Tom Brady Pushed for Patriots to Trade for Mohamed Sanu
New England's QB reportedly put in a case for the Pats to acquire Sanu.
When the New England Patriots acquired wideout Mohamed Sanu earlier this week via a trade, it wasn't a surprise. The team is in desperate need of some firepower in the passing game, which is the same reason they tried to work with Antonio Brown earlier this season. 
When the team traded for Sanu, it was already known how much head coach Bill Belichick loved the Rutgers product, to the point where New England had tried to trade for Sanu before the 2019 NFL Draft. Apparently, Belichick wasn't the only one that had a desire to acquire Sanu. 
According to Mike Garafolo of NFL Network, quarterback Tom Brady pushed for the Patriots to trade for Sanu before the trade deadline. 
"Tom Brady is often asked if he has some input on trades and other transactions," Garafolo said during the NFL GameDay Notebook on Sunday morning. "He says 'I just work here' that's what he tries to play it off as. But Mohamed Sanu, the acquisition of him last week, I am told by several sources that Brady really pushed for that one, so the Patriots were willing to give up a second-round pick to get Sanu in, a guy that Brady was eager to have inside the building there, and knows will be integral in the offense."
No surprise here. 
Sanu is a gadget player on offense who can play any receiver role and be productive in all of them. Though his role during Sunday's game against the Cleveland Browns is uncertain, you can bet that Brady will give him a few targets early in the game.