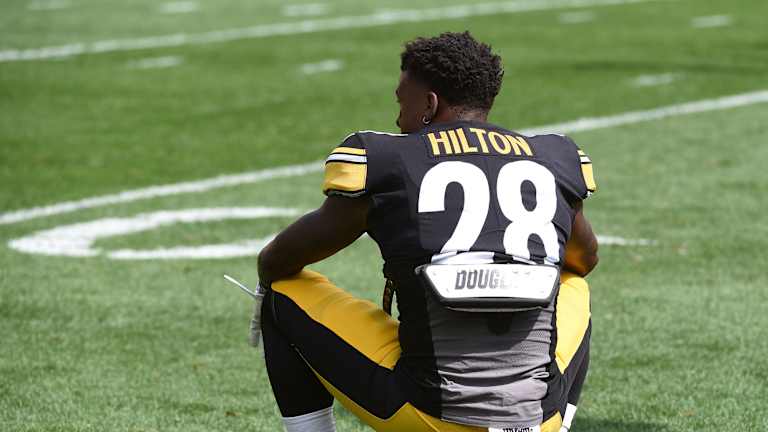 Evaluating Pittsburgh's Future Salary Cap Woes Heading Into 2020
If the Steelers wish to remain competitive heading into 2020, they'll have to finesse the salary cap like never before.
The Pittsburgh Steelers are currently 4-4 and may very well be on the verge of stringing together an impressive finish to the second half of their season, one that would end in a postseason birth if Pittsburgh had their own say. 
Among the impressive amount of stories within the Steelers season, none may be more celebrated than of linebacker Bud Dupree's strong first half. Dupree's elevated play has indeed elevated talk about a possible extension, a potentially costly one for the Steelers should Dupree see his value align with other pass-rushers around the league. 
Whether you're for or against the signing of Dupree, one fact simply cannot be ignored: The Steelers don't exactly have the money to sign Dupree... or a handful of their potential free agents for that matter. 
Granted, the 2019 season is nowhere close to being finished, and thus I understand why some will be quick to shy away from looking into the magical crystal ball of the off-season. However, both ourselves and the team would be remiss in our evaluations if we don't recognize a huge red flag to the team's success in 2020 and further. 
Who Stays, Who Goes?
As it currently stands, the Steelers have 21 players of various restrictions set to hit free agency following the 2019 season. 
Notable restricted free agents: Matt Feiler and Mike Hilton. 
Notable unrestricted free agents: B.J. Finney, Artie Burns, Ryan Shazier, Bud Dupree, Sean Davis, Javon Hargrave, and Nick Vannett.  
The Steelers are projected to have $6.1 million in cap space (fourth-lowest in the NFL) heading into 2020, per Spotrac.com. This figure works under the assumption that the NFL's salary cap will reach $200 million, and also includes $8.3 million from draft pick salaries, a figure that may go down if the Steelers decide to trade one of nine projected picks in the 2020 NFL Draft. 
However, even if we decide to push the cap up to $10 million after twisting some numbers, the Steelers still find themselves in hot water when it comes to retaining some of their most coveted players after this season. $6.1 million or $10 million doesn't appear to be enough cap room for Pittsburgh, a team that will only have 39 active players on payroll after this year.
Mike Hilton was hoping to receive a multi-year deal before the start of the season before eventually signing his exclusive-rights tender in late July. With another season of solid play from Hilton, it's fair to expect him to want his money sooner rather than later. Bud Dupree and Javon Hargrave are in similar situations due to recent play, as all three players could see their biggest paydays on the open market. 
Matt Feiler/B.J. Finney are two players who may not command a King's ransom, yet both are starting quality for most ball clubs in the league. Ryan Shazier's situation is solely dependent on Shazier's progress to getting back to full health, where he may still opt to not touch the gridiron again. While the jury is still out on Nick Vannett's future in Pittsburgh, it's expected Sean Davis and Artie Burns are shown the door barring the Steelers wanting to sink serious money in the depth of their defensive secondary. 
With 12 other players ready to test free agency, the Steelers may be in some serious cap trouble when it comes time to negotiate with players they want to retain. 
This isn't the first time the Steelers have needed to finesse the salary cap to make ends meet. General Manager Kevin Colbert has become familiar with re-structuring contracts to fit square pegs in round holes, and it's expected Colbert continues this trend to buy back as much financial capital as possible. 
What can Colbert do to salvage some much needed cap relief? 
Help Wanted: Apply Inside
Tight end Vance McDonald has a club option for the next two seasons, meaning the Steelers could part ways with him in either 2020 or 2021 if they choose to do so. Completing this move would save Pittsburgh $5.6 million in 2020, although the Steelers are unlikely to do this given the lack of depth at the position. 
One possible move the Steelers could consider? The dismissal of linebacker Mark Barron, a move that would save Pittsburgh $5.2 million if he is released this off-season. With the emergence of Devin Bush and steady play of Vince Williams, Barron is as expendable as they come. 
Another possible move that could assist the Steelers would be removing linebacker Anthony Chickillo, which would save the team $5 million in cap space. While Chickillo rotates for either Watt/Dupree on the outside, the team could easily look through other avenues for supplemental production. 
The biggest problem concerning cap space? Quarterback Ben Roethlisberger's monster deal that involves a $33.5 million cap hit next season. Roethlisberger's contract soaks up nearly 17% of the Steelers' salary cap, as only the Rams and Falcons have more money invested in the quarterback position for 2020. 
Roethlisberger has restructured his contract twice in his career, with the last occurrence happening in 2012. Is it time for Roethlisberger to re-work his deal to assist the team? If he's serious about capturing one more championship, he certainly needs to lean towards doing so. In a scenario where the Steelers are able to get Roethlisberger's cap hit down to $28.5 million, the team would save another $4.9 million for 2020. 
With the release of Barron/Chickillo and restructuring of Roethlisberger's deal, the Steelers could save over $15.2 million in cap space, pushing their cap space up to $21.3 million. Although this figure still wouldn't be enough to retain every player, it gives Pittsburgh more wiggle room and financial freedom to work with when constructing their roster. 
To 2020 and Beyond
While the Steelers will have to deal with the immediate needs of the players mentioned above, the team will also have a handful of players seeking new deals due to out-performing rookie deals. Players such as JuJu Smith-Schuster and T.J. Watt could put the Steelers in a serious bind should they demand a new deal before the start of the 2021 season (Watt will have a club option after the 2020 season, JuJu will be an unrestricted free agent). James Conner will also likely be seeking a new deal after next year, and veterans such as Cam Heyward, Alejandro Villanueva, Joe Haden and Ramon Foster will see their deals expire after 2020 as well. 
While the Steelers continue to fight on the field, the front office must start preparing for the off-season sooner rather than later. The next two off-seasons are perhaps some of the most pivotal in recent memory, as decisions to keep/release key players could alter the franchise's path for better or worse. 
Colbert has never revealed his preferred music of choice, yet Wu-Tang Clan's "CREAM" (Cash Rules Everything Around Me) might just be on repeat when it's time to make some decisions.