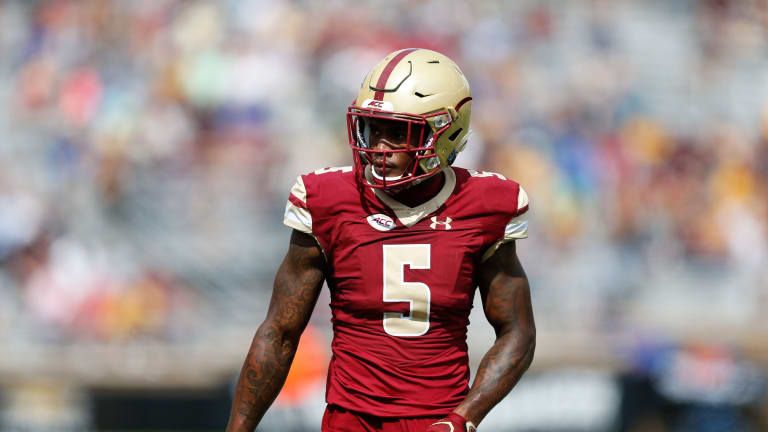 Former Boston College Safety Kam Moore Cleared Of Domestic Violence Charges
Can he find a role back in the NFL
Former Boston College safety Kamrin Moore was charged of domestic violence in early July after accusations by a woman he was allegedly dating. He was "charged with third-degree aggravated assault for punching a woman and knocking her unconscious after stepping on her neck in a domestic violence incident. After the incident he was placed on the commissioner's exempt list and then released by the New York Giants shortly after he was charged.
According to a press release by his MBK management team all charges were dropped by the grand jury and prosecution and the accusation were concluded to be "false". The press release further says "We have continually asserted Kamrin's innocence fromt he outset of this ordeal and believed that it was only a matter of time before he would be vindicated of these fabricated charges through the course of the due process". 
Moore has always claimed he was incident. In an interview with NJ.com, he explained he was trying to break up a fight between his girlfriend and another girl.. "Never did I touch this girl in a harmful manner," Moore told their reporter. "All I did was pull my girl's hair out of her hand. Never stepped on her neck. Never punched her. I was breaking up a fight. That's it."
With his name cleared, the big question now will he find a new home in the NFL. The 2017 Boston College captain and graduate has played for two teams, the Saints and the Giants appearing in just two games. We will update you with any news if and when it happens.