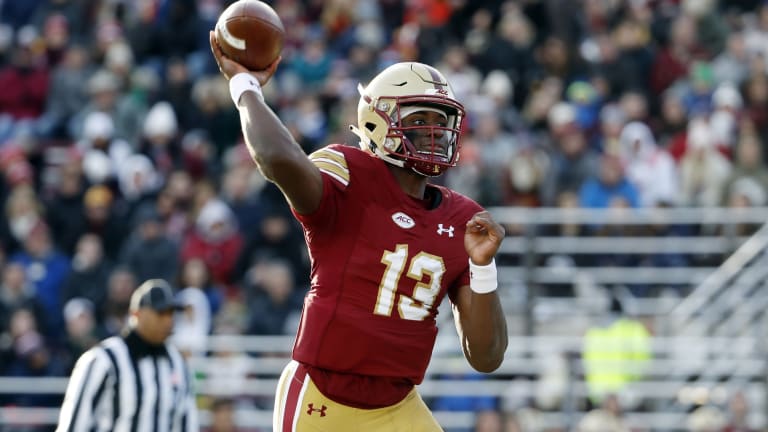 Boston College Recruiting: '21 QB Jalen Kitna Commits To BC
Son of Jon Kitna pledged to the Eagles!
Son of Jon Kitna pledged to the Eagles!
Boston College got their first commitment for the Class of 2021, and it's a big one, as 2021 quarterback Jalen Kitna has pledged to the Eagles per his Twitter.
If the name sounds familiar, it's because Jalen's father is Jon Kitna, an NFL quarterback from 1996-2013. Jalen is out of Frisco, Texas again showing that BC continues to make in roads in the Lone Star State. Currently he only holds two offers, BC and Colorado, but at this point in the '21 cycle that isn't completely uncommon. He doesn't have a ranking yet either, but again, many of the recruiting site don't put those up until the 2020 classes are signed. 
Kitna is a pro style quarterback, and BC must think very highly of him given that BC does not currently have a 2020 quarterback committed. From everything I've seen from his film (I'll post shortly), he has a ton of potential which should make Boston College fans very excited. 
Welcome to the Heights Jalen!