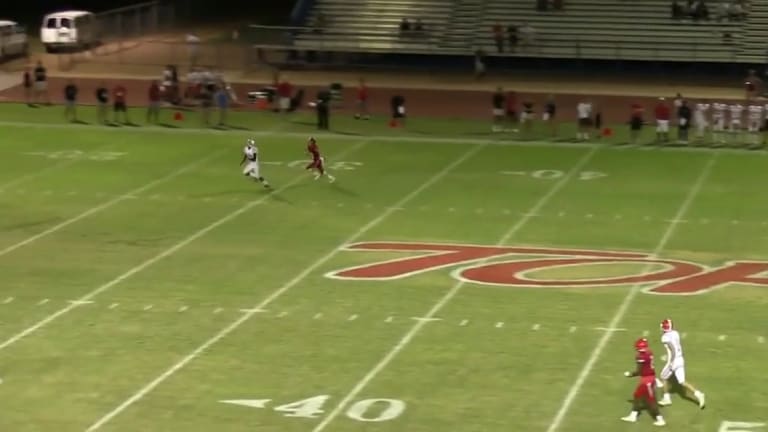 Jalen Kitna: A 2021 Quarterback With A Huge Arm (VIDEO)
What does the sophomore look like?
What does the sophomore look like?
Boston College received what they hope to be the quarterback of the future when Jalen Kitna announced that he had committed to the Eagles on Monday afternoon. The 2021 Texas recruit who holds offers from Colorado along with the Eagles, has an impressive highlight reel that really shows off his cannon of an arm. He's a pocket passer, but that doesn't mean he isn't mobile, as he clearly can maneuver in the pocket effectively. Watching the film I was very impressed with the accuracy of his long ball, he's able to hit his receivers in stride down the field, many times 30-40 yards down.
 BC has an average deep passer right now in Anthony Brown. Kitna of course still has two more years to continue to progress and mature, so it'll be worth watching to see what he continues to grow into. He is playing down in Texas, which of course is a football hotbed, so he is playing against better opponents than some other QB recruits. Watch the film below to see what BC could be getting!