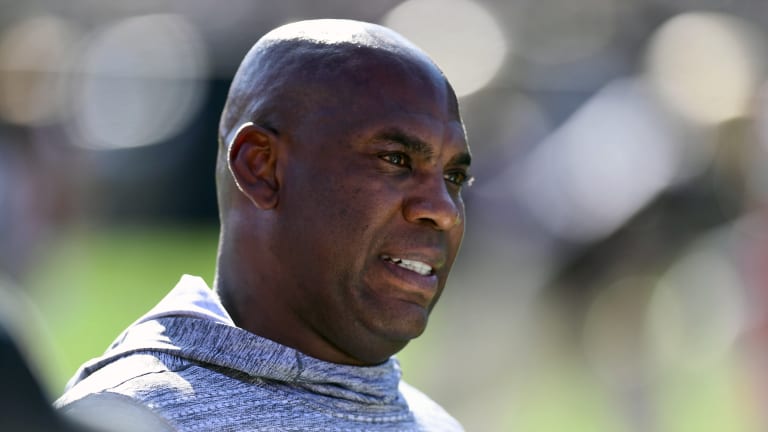 UCLA Is Playing Well At The Worst Possible Time for Colorado
The Bruins beat Arizona State on Saturday
It wasn't so long ago that UCLA looked something like a guaranteed win for any half-decent Pac-12 foe. The Bruins lost the first three games of the season and were sitting at 1-5 two weeks ago. 
Suddenly, not only is UCLA 3-5, it has two Top 25 wins and is coming off a 42-32 win over No. 24 Arizona State. 
"The best thing that I can say is that the baby Bruins are growing up and it is fun to see," UCLA head coach Chip Kelly told reporters after the game. "It's fun to watch.
"If you look where this team was when we opened on Aug. 31 to where we are now, I think that we've grown as a group. We are pleased with where we are, but we aren't satisfied with where we are. We have to continue to grow as a group."
Statistically, UCLA's strength is its running game, which averages 167 yards per game -- sixth in the Pac-12. Otherwise, the Bruins remain in the bottom half of the league in most statistical categories. 
That's as you'd expect out of a 3-5 team. 
But the Bruins are turning it around. They outgained Arizona State 217-116 on the ground, setting up what could be an old-school battle this weekend. Colorado also has been running it better and better lately, and we all know that's what Mel Tucker wants to do anyway. 
Regardless of how the game plays out, Colorado virtually has to win it to keep much hope alive for making a bowl game. At 3-5, CU needs three more wins with four games left to play. That includes one at No. 9 Utah and against a Washington team that only recently fell out of the poll. 
This UCLA game was supposed to be a bit of a breather. But a lot can change in a couple of weeks.