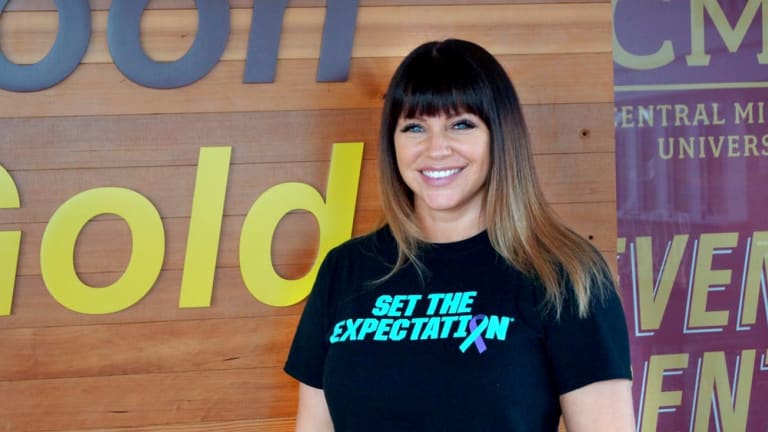 2019 UGA Football: Vanderbilt & Georgia will both "Set the Expectation" week 1.
The 2019 UGA football season is just 8 days away. Both Vanderbilt & Georgia will  wear a purple and teal sticker on their helmets to "Set the Expectation"
Brenda Tracy is the founder of the #SetTheExpectation movement that is designed to combat sexual and physical violence by education and direct engagement with coaches, young men, and boys in high school and collegiate athletic programs. 
A survivor of sexual assault herself, Tracy has dedicated her life to raising awareness by visiting collegiate programs and talking with young men. As Tracy states on her website, "I believe if women could stop sexual violence, we would have done it already."  
She has visited with dozens of collegiate and high school programs across the country and the Georgia vs. Vanderbilt game next Saturday will be the first experience of the 2019 season, where the Set The Expectation movement will be on full display. 
Both teams will have the teal & purple ribbon on their helmets in order to draw attention to the cause, and the first 10,000 fans to enter the stadium will receive a "Set The Expectation" T-shirt. 
There will also be multiple places throughout the stadium there in Nashville where fans can donate and sign the Set The Expectation pledge. 
For more information on the wonderful work, Brenda Tracy and her foundation are doing, visit settheexpectation.com