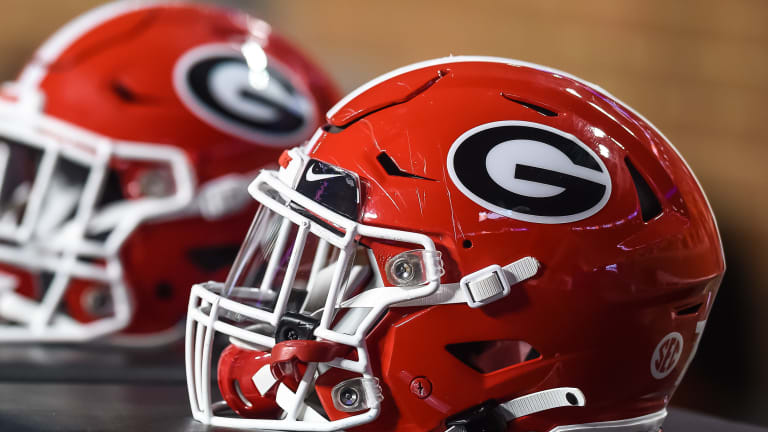 Rennie Curran and Jarvis Jones Inducted Into GA- FL Hall of Fame
Damn Good Dawgs, Rennie Curran and Jarvis Jones have been inducted into the Georgia Florida Hall of Fame.
Damn Good Dawgs, Rennie Curran and Jarvis Jones were inducted into the Georgia Florida Hall of Fame today. 
In his three seasons at Georgia playing linebacker, Rennie Curran made three straight starts against Florida amounting 17.0 Tackles from 2007 to 2009 during the famous GA-FL matchup in Jacksonville. 
Jarvis Jones began dawning the Red & Black in 2011 after playing as a traditional linebacker as a true freshman for a 2009 USC Trojans. As a Georgia Bulldog, Sacman Jones had 4.0 sacks in his WLOCP debut in 2011 and followed that performance up in 2012 with 3.0 sacks. 
Curran played one season for the Tennessee Titans after being drafted in the third round of the 2010 NFL Draft and spent some time playing in the CFL as well. Today, he's a motivational speaker, author, and CEO of Game Changer Coaching. Check out all the great work Rennie Curran is doing over on his website. 
As for Jarvis Jones, he goes by coach Jones nowadays, as he is an undergrad assistant, helping out with a young OLBs group. His former high school head coach at Carver Columbus high school, Dell McGee mentioned the idea to Coach Smart when Coach McGee heard wind of Jones's aspirations to return to Athens after a promising NFL career was cut down due to compiling injuries. 
Both Jarvis Jones and Rennie Curran had phenomenal collegiate careers at The University of Georgia. 
After finishing 4th in tackles with 53.0 as a true freshman, Rennie Curran was Georgia's leading tackler for two consecutive seasons, the only Georgia player to do that since is Roquan Smith. 
Jones finished his two-year career at UGA tied third with Jimmy Payne on Georgia's all-time sack leader's list with 28.0. He's the only player on the top-10 list at Georgia that played just two seasons. 
Both tremendous careers, but their performances against Florida meant the most.