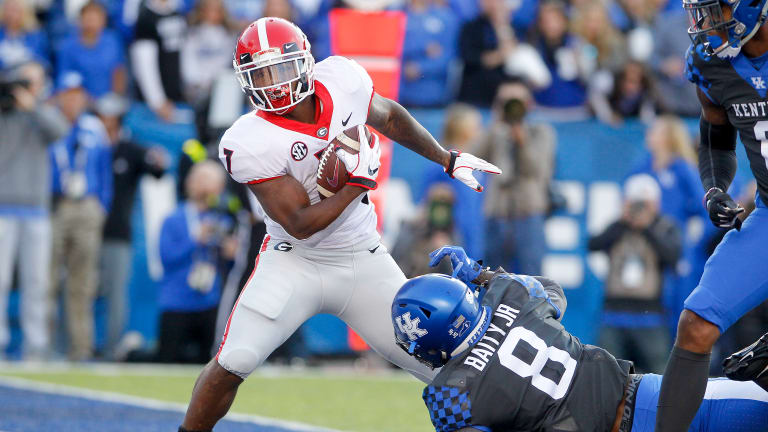 BREAKING: Game Time Announced for Georgia Versus Kentucky
After being optioned to wait another week for the game time, Georgia has learned they will have a night-time kickoff against Kentucky.
Coming off of a heartbreaking loss against South Carolina, Georgia fans need another night-game experience to rejuvenate their spirits. Luckily, that's exactly what they'll be getting with the upcoming matchup against Kentucky.
The Bulldogs will kick off at 6 p.m. EST on ESPN this week. 
A night game will surely give the fans, players, and coaches an incentive to be energized and motivated coming into this week.
On top of that, there's also the opportunity to see the Sanford Stadium "theatrics" that we got to experience during the Georgia-Notre Dame game.
Georgia will have a chance to make a statement against an SEC opponent on a national stage, and that is something that the fanbase should be excited about.