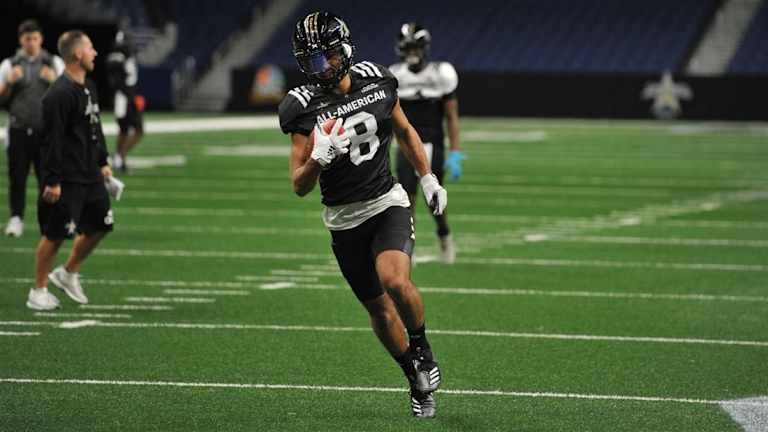 Move in Day, Like Christmas in May
The Georgia Football team will see the remaining 10 players from their #2 rank 2019 class report to campus tomorrow. They will join the 14 early enrollees from the class that took part in Spring practice this offseason.
This UGA staff has recruited exceptionally well since they have arrived in Athens. Though, instead of Kirby Smart and the boys resting on their laurels with the #1 ranked class in 2018, they followed it up with the #2 class in 2019. 
Recruiting at UGA has historically been excellent, finishing in the top-10 according to 247sports.com, eight of the last ten years (2010 & 2013). It shouldn't be an issue recruiting at this school though, considering the upper hand based solely off proximity. 
Take the 2019 class, for example. 11 of the top 100 players in the country went to high school here in the state. However, what's made Kirby Smart so successful as a recruiter here in Athens has been his ability to secure letters of intent from the top flight, out of state talent. 
Today we look at the individuals that will report to campus this Wednesday. 
We've already covered the likes of Travon Walker and George Pickens here on the Bulldog Maven. So feel free to check those out. 
Dominick Blaylock: WR Marietta, Ga. 
This 4-star wideout from Walton high school is a monster after the catch. He's by no stretch of the means the oh so coveted "big bodied" receiver, but he's nowhere near undersized. 
To be as good as Blaylock is in the open field requires incredible anticipation skills and vision, it's led to numerous big plays during his time at Walton. Georgia will need that type of explosiveness this season. I would imagine Blaylock gets the bulk of his snaps from the slot considering the incoming depth at X & Z from guys like Pickens and Miami transfer Lawrence Cager. 
Oh and his pops? Mookie Blaylock, maybe you've heard of him. 
Bill Norton: DE Memphis, Tennessee
This tall Tennessee defensive end was hard to steal away from the Vols, but as is usually the case, or at least has been for 7 out of the last ten matchups, UGA won out. 
Norton is 6'6" 275 pounder that has quite a haul up the depth chart, assuming he remains an edge defender. Perhaps kicking inside to defensive tackle is in Norton's near future. UGA's roster is filled with twitchy athletes that can bend around the edge. Whereas Norton wins with brute strength and power. 
Kenny McIntosh: RB Ft. Lauderdale, Florida
Perhaps the next in line of great Georgia running backs, McIntosh chose UGA over Miami, Auburn, and Oklahoma along with just about every other power-5 program. 
This powerful young running back packs a punch at 220 pounds. He may not see the field too much this season considering D'Andre Swift is one of the nation's best backs and Zamir White is expected to be healthy come camp time. But the future remains bright at the tailback position. 
Makiya Tongue: ATH Baton Rouge, Louisiana 
One of eighteen out of state commits in the 2019 UGA recruiting class, this one just feels a little sweeter. Stealing a prospect like this out of Ed Orgeron and company's back yard is always a plus. 
This young man's tape is filled with clips of him mossin' (is this term into Webster's dictionary yet?) the poor defensive backs he faced in Louisiana. Though, like his dad Reggie Tongue, who played nine seasons as an NFL Safety, Makiya probably projects as a defender in college.  
Xavier Truss: OT Warwick, Rhode Island
Now I can pretend like I spend my nights watching Rhode Island high school football, or I can put it to you straight. This 6'7 330-pound mountain of a man was the #1 player in Rhode Island, yet the 214th ranked player in the country. 
In fact, Xavier is the only player from Rhode Island on both ESPN & 247sports.com that even earned a ranking. That being said, he did every bit of dominating you'd expect from a 4-star in a world of Rhode Island football. He will need some time to adjust to the caliber of competition he's stepping into, but he seemed to hold his own at the U.S. Army All-American game. 
Zion Logue: DE Lebanon, Tennessee 
Zion Logue isn't your typical UGA edge defender. He's not the fastest (5.15 forty) he isn't the most explosive (26" vertical) but the Good Lord did give him one thing. An NFL frame. 
Logue currently stands at 6'6" and weighs nearly 300 pounds. He shouldn't have any problems converting defensive tackle if that is indeed the plan, considering he played all over the defensive line for his high school team. 
Tymon Mitchell: DT Nashville, Tennessee 
Mitchell chose to attend The University of Georgia over Alabama, and everyone knows their recent success with putting defensive tackles in the NFL. 
Though just a 3-star coming out of Franklin Road Academy just outside of Nashville, Mitchell has room to grow and time to do it at Georgia. There is tremendous upside depending on whether or not Mitchell can train his body accordingly during his time in Athens. 
Brett Seither: TE Clearwater, Florida
A late bloomer in terms of size during his high school days, Seither will still need to bulk up if he has hopes of becoming an in-line threat at Georgia. He spent most of his time playing on the outside in high school and shows the ability to create space at the line of scrimmage. 
He's not a lazy blocker by any stretch of the means, he just won't hold up quite yet in the run game, but there's no reason to think his frame can't hold the additional weight.