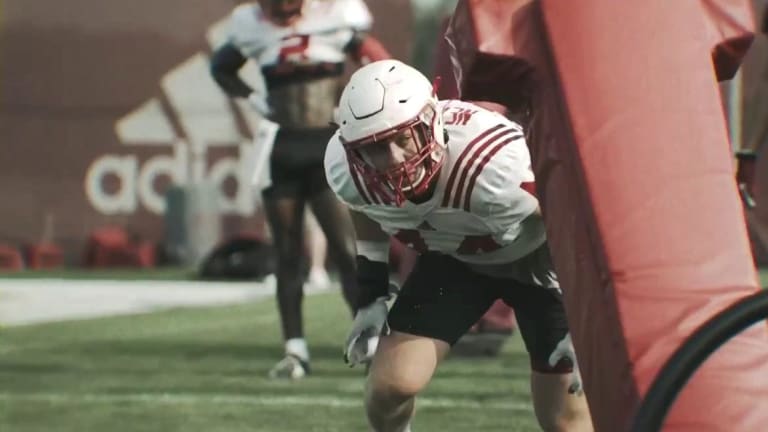 Fall Camp Practice #7
The Nebraska football depth chart is taking shape.
Just a week into fall camp, the Nebraska football depth chart is firming up, coach Scott Frost said after Friday's practice.
Most positions are "pretty solidified," he said. Notable exceptions include the continuing competition for the top punting and kickoff jobs and for the No. 2 spot at quarterback behind Adrian Martinez.
At running back, Frost said he was pleasantly surprised with the progress of USC transfer Markese Stepp's recovery from a foot injury. Of true freshman Gabe Ervin, he said: "I think Gabe's ready. He came in as an adult."
Frost announced that his longtime friend Gerrod Lambrecht is stepping down as the football program's chief of staff to pursue a business opportunity. Lambrecht's role will be filled by Andrew Sims, director of football operations.
Go here to follow the HuskerMax discussion of Friday's news.
---
Scenes from practice
---
Coverage
---
HuskerMax/KLIN report
---
Full Frost video
---
Video recaps
---
Info links