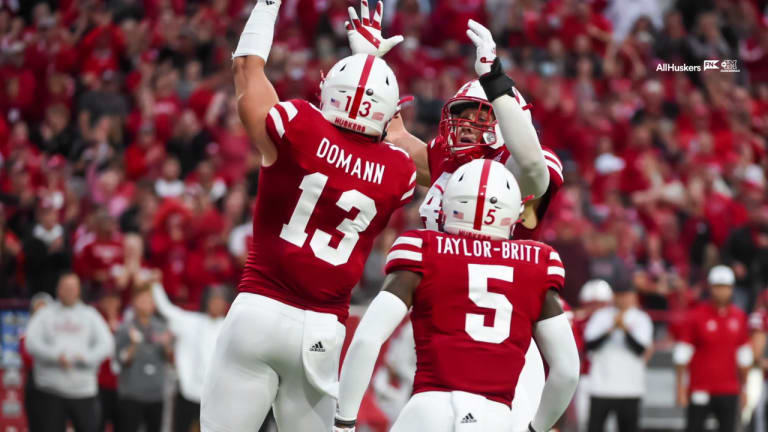 Taylor-Britt, Domann Earn Second-Team All-Big Ten Honors
Several other Huskers also recognized as Big Ten announces all-conference squads on defense
Seven Blackshirts were honored Tuesday as the Big Ten Conference announced All-Big Ten accolades for the 2021 season.
Cornerback Cam Taylor-Britt earned second-team honors from both the coaches and the media. This is the second straight year Taylor-Britt has made second team.
Nickel back JoJo Domann earned second-team All-Big Ten from the coaches and third-team from the media.
Five Huskers earned honorable-mention recognition. Defensive linemen Damion Daniels and Ben Stille, linebacker Luke Reimer and safety Deontai Williams were selected by both the coaches and media, while Marquel Dismuke was selected honorable mention by the coaches.
All-Big Ten specialists were also announced Tuesday, but none landed in Lincoln.
Several individual Big Ten awards were also given out, though none were earned by Huskers:
Dungy-Thompson Humanitarian Award: Malcolm Jenkins, Ohio State
Ford-Kinnick Leadership Award: Pat Richter, Wisconsin
Nagurski-Woodson Defensive Player of the Year: Aidan Hutchinson, Michigan
Hayes-Schembechler Coach of the Year (coaches vote): Mel Tucker, Michigan State
Dave McClain Coach of the Year (media vote): Mel Tucker, Michigan State
Smith-Brown Defensive Lineman of the Year: Aidan Hutchinson, Michigan
Butkus-Fitzgerald Linebacker of the Year: Leo Chenal, Wisconsin
Tatum-Woodson Defensive Back of the Year: Riley Moss, Iowa
Bakken-Andersen Kicker of the Year: Jake Moody, Michigan
Eddleman-Fields Punter of the Year: Jordan Stout, Penn State
Rodgers-Dwight Return Specialist of the Year: Charlie Jones, Iowa
The Big Ten will announce offensive selections Wednesday. Go to this link for the complete list of Tuesday's honorees.