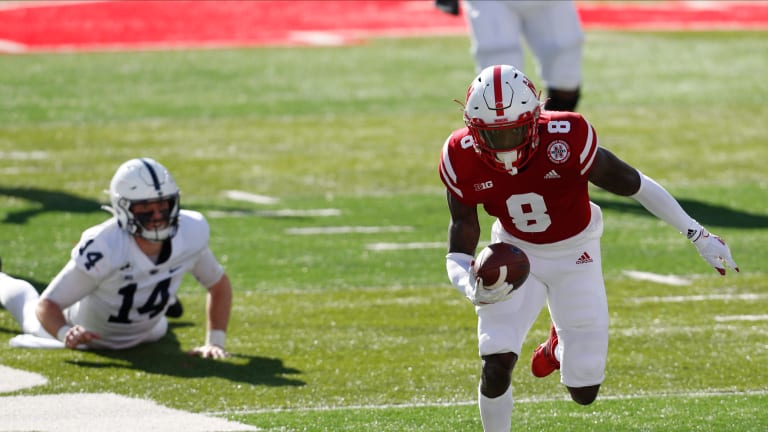 Numbers-Cruncher Bullish (Again) on Huskers
ESPN's Bill Connelly has Nebraska at No. 32, but Big Red fans have seen this before.
For the third consecutive season, ESPN analytics guru Bill Connelly has the Huskers in the top 40 of his preseason SP+ college football power rankings.
Nebraska is No. 32 for the second consecutive year in the ratings, which are a measure of strength rather than a prediction of where a team will finish in the polls.
By either measure, will it pan out this time?
Hope springs eternal in preseason camp, but Husker fans don't need to be reminded that last year's 3-5 team didn't come close to living up to Connelly's No. 32 projection. Two years ago, the Huskers were No. 39 on Connelly's list but ended up 5-7 and outside of his final top 50.
The challenge posed by the Huskers' schedule is evident in Connelly's metrics: Six Nebraska opponents are ranked higher than the Huskers: Oklahoma (3), Ohio State (4), Wisconsin (6), Iowa (16), Michigan (17) and Minnesota (25). Their strength numbers (higher is better) range from the Sooners' 28.6 to the Gophers' 15.5. Nebraska's figure is 12.4 -- narrowly above the Big Ten's 12.2 team average.
That 12.2 average was just enough to push the Big Ten to the top spot in Connelly's conference rankings. The SEC is the runner-up at 12.1, followed by the Big 12 (10.1), the Pac-12 (10.0) and the ACC (8.3).
Connelly also ranks teams' returning production, where Nebraska comes in at a lowly 97th. Exactly why the Huskers are expected to outperform that figure by a whopping 65 spots is anyone's guess, but Connelly does say recruiting rankings and recent history are parts of the SP+ equation.
A rundown of Nebraska's numbers:
Overall ranking: 32nd
Offensive ranking: 46th
Defensive ranking: 29th
Overall power index: 12.4
Overall returning production: 97th
Returning production, offense: 110th
Returning production, defense: 54th