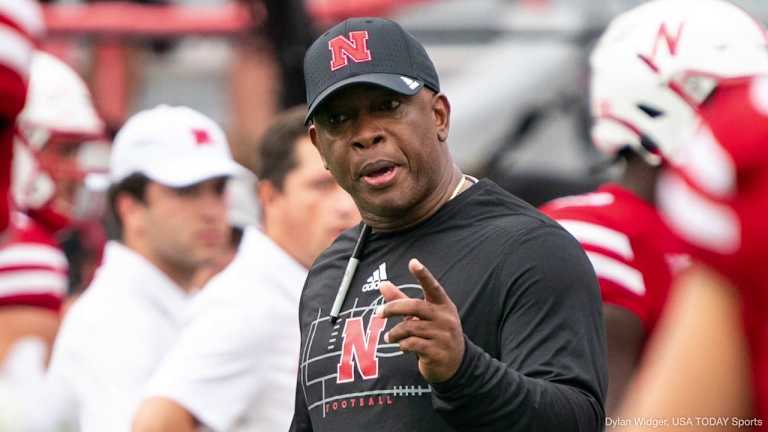 Have Husker Fans Been Betrayed?
Scores don't paint a pretty picture.
Even though the Huskers had a bye week Saturday, there was at least one compelling game Husker fans still watched. I'm talking about Kansas State taking on the Sooners in Norman and beating them 41-34. As Husker fans painfully know, just a week ago, Nebraska was throttled by these same Sooners 49-14. Nebraska looked lost, underprepared and ill coached.
But not the Wildcats Saturday night. K-State jumped out to a 14-0 first-quarter lead and hung on to give first-year Sooner head football coach Brent Venables his first loss of the season.
K-State made the win look almost easy.
Fourth year K-State head coach Chris Klieman got his team to believe they could beat the 6th-ranked Sooners in their own backyard. As all Husker fans know, the Wildcats Saturday night were led by former Husker 4-year starting QB Adrian Martinez. Martinez, who had a knack of self-destructing late in games while he was at Nebraska, made the play of the game late in the 4th quarter. With the Wildcats needing a first down to keep their drive alive, Martinez took over the game. On 3rd and 16, AM broke loose for a 55-yard run. A couple of plays later, Martinez ran for what would be the winning TD. For the game, Martinez was 21/34 for 234 yards passing with 1 TD and 0 INTs. He also rushed 21 times for a total of 148 yards. He had zero turnovers for the game.
This is the same Wildcat team that lost the week before to Tulane. And just several years earlier, K-State head coach Chris Klieman was winning FCS national championships at North Dakota State. In 2014, he took over as the North Dakota State head coach and led a Bison team that was seriously depleted in talent. All he did in his first year was win an FCS national championship. He won it all again in '15, '17 and '18. In 2019, he assumed the head coaching job at Kansas State and the rest is history.
Nebraska also lost 31-28 to Northwestern to begin the season in Dublin on Aug. 28. In the weeks leading up to that game, we were told by then Husker head coach Scott Frost that the game with Northwestern was going to be a "business trip" for Nebraska. It wasn't a bowl game. The Huskers were on a mission to win the game. The talk sounded good. We were led to believe the Huskers would come out smoking in that game and would show the other Wildcats a thing or two about the game of football.

That didn't go so well for the Huskers. It was another close loss. The Wildcats led in possession time (34:12 to 25:48), total offense (527 yards to 466) and rushing yardage (214-111).
With numbers like that, Northwestern is probably undefeated, right?
Nope.
The 'Cats are 1-3 for the season and have been clawed by Duke (23-31), Southern Illinois (24-31) and Miami of Ohio (14-17). Their only win of the season has been against the Huskers. How is that possible?
Coaching, or the lack thereof, for Nebraska is why.
Husker fans have been betrayed by a staff that simply can't coach. Such play has led to the firing of Scott Frost as the head coach. Also, interim head coach Mickey Joseph ended up firing defensive coordinator Erik Chinander. Amen to both moves.
The question is, can Joseph salvage the '22 Husker football season?
How 'Bout Them Huskers
In this week's podcast, grandson Will and I had the opportunity to interview Nebraska's one and only astronaut, Clayton Anderson. Clayton has spent 166 days in space and got to perform several space walks during his time with NASA. He was gracious to answer our myriad questions. Be sure to catch his response when we asked him if he'd ever seen UFOs while he was in space! Many thanks to Ashland, Nebraska's own astronaut.
---