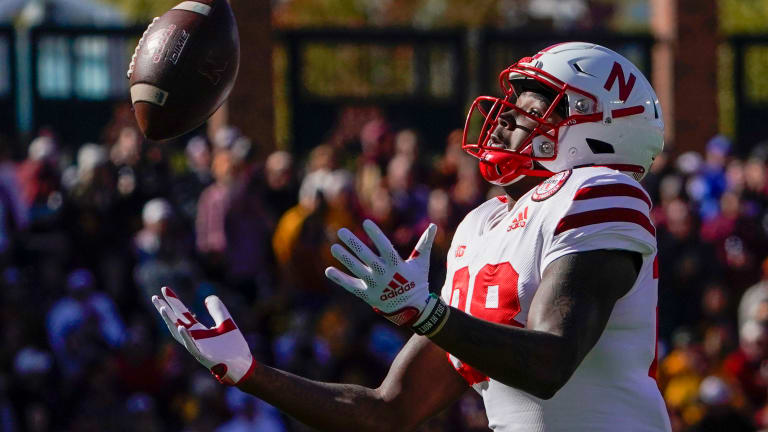 Husker Dan: Where Do the Huskers Go After This?
After yet another one-score loss, questions are mounting
In the aftermath of yet another one-possession Husker loss Saturday (30-23 to Minnesota), let's look at the things we know and things we don't know thus far during the Scott Frost era at Nebraska:
What we know
Nebraska has won just 15 of 40 total games for a winning rate of .375. (Two of those 15 wins were against Bethune-Cookman in 2018 and this year against Fordham University.)
Nebraska has won a total of 10 conference games: 2018 (Minnesota, Illinois, Michigan State); 2019 (Illinois, Northwestern and Maryland); 2020 (Penn State, Purdue and Rutgers); 2021 (Northwestern). Four conference games remain this season.
This week the Huskers stand at 1-4 in conference play and 3-5 overall.
All of this year's losses have been by one possession.
Of the 4 remaining games, NU needs to win at least 3: Purdue (4-2), Ohio State (5-1), Wisconsin (3-3) and Iowa (6-1). All games except Wisconsin are at Memorial Stadium.
All three Husker wins this year have been over weaker opponents: FCS Fordham (4-1), Buffalo (3-4) and Northwestern (3-3).
The most Husker wins have been 5 in 2019.
NU has played in no bowl games.
There have been 3 consecutive losing seasons.
The Huskers have been their own worst enemy.
What we don't know
Can Nebraska win any of the 4 remaining games?
What will happen to Frost & Company if the Huskers don't win another game this year?
Will Husker A.D. Trev Alberts make a coaching change?
If Frost does stay, will any Husker assistants be replaced?
Next year, will Husker fans be willing to support their team if they have another losing season this year?
Will the donors continue to support a losing program?
If the Huskers do qualify for a bowl game at 6-6, will Frost get a contract extension?
If Frost is retained, how many games will the Huskers have to win next year to keep him?
Who would replace Frost if a coaching change were made?
What effect would a coaching change have on the Husker football program?
If Frost stays, will Adrian Martinez remain at Nebraska for his extra COVID year? And if so, how does his staying affect the existing Husker QB room?
If Frost stays, would the Husker program be better off starting a different quarterback in 2022?
I don't envy Trev Alberts' position. He will have a lot on his mind over the next few months. One thing Husker fans know is that over the past 20 years or so, coaching changes at Nebraska have had a devastating effect on the Husker football program.
Do Nebraska fans want a coaching change? Be careful what you ask for.