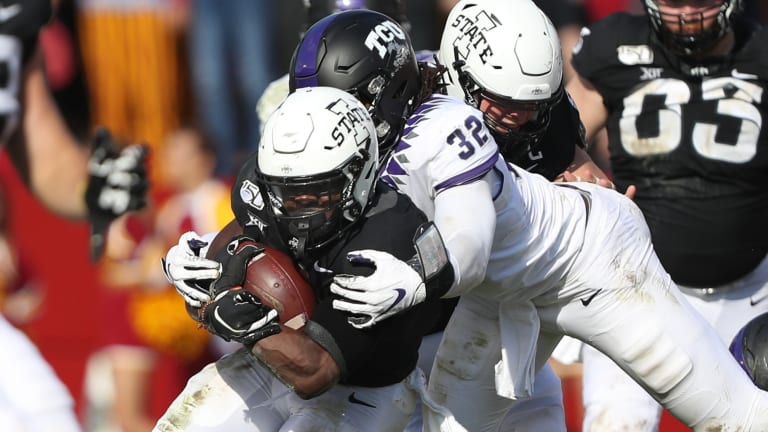 Huskers Make a Bee Line for the D-Line
Can the newbies make an impact this fall?
Next up on my review of the 2022 Husker football team is the defensive line. Much of the coming season's success (or maybe lack thereof) rests on the play of the D-line. (I said the same thing last week about the O-line.) What complicates matters is that the Huskers lost five key players from last year's team.
But if a team goes 3-9 the year before, losing players should not be that big a thing. Right? Nevertheless, D-line coach Mike Dawson had to fill those five slots in the off-season. Gone are Casey Rogers and Jordon Riley (both transferred to Oregon), Damion Daniels (NFL), Deontre Thomas (left the team) and Ben Stille (NFL draft).
But thanks to the transfer portal, the Huskers appear to have dodged a bullet by signing some players who have not only the talent but also the experience to hopefully make a positive impact this fall.
The Huskers found a good edge rusher in 6-5, 260 junior Ochaun Mathis from TCU, pictured above. As a Horned Frog, Mathis played in 38 games with 34 starts.
Next is Devin Drew, a 6-2, 280 senior from Texas Tech. Last year, Drew started 13 games for the Red Raiders.
The Huskers also signed another D-lineman, Stephon Wynn from the University of Alabama. This 6-4, 308 junior lineman played in seven games last year for the Tide.
Nebraska also has some players returning this fall from last year's Husker team. Probably the ace is Ty Robinson. At 6-6, 305, this sophomore played last year in every Husker game. He registered 27 tackles, four tackles for loss and two sacks and should pick up where he left off last year.
Nash Hutmacher, a sophomore who hails from Oacoma, South Dakota, should give depth and experience to the D-line this fall. At 6-4, 325, he looks to be a force to be reckoned with. Although he played in 11 games for the Big Red last season, he didn't record a tackle.
Tate Wildeman, Colton Feist and Mosai Newsom are other players who will be fighting to climb the playing-time ladder in '22. 
Needless to say, if the Huskers are going to make a run in the Big Ten this fall, the D-line must come of age. It will be a huge task for Mike Dawson to bring all the pieces together in time to take on the likes of Oklahoma, Michigan, Wisconsin, Purdue and Iowa. 
How 'Bout Them Huskers
Grandson Will and I give our in-depth review of the Huskers' '22 defensive line on this week's podcast. We talk about the College World Series, which began last Friday in Omaha. We also reminisce about when the Huskers played in the CWS back in the early 2000s. Don't miss it! And keep downloading our podcasts! Thanks and Go Big Red!
---