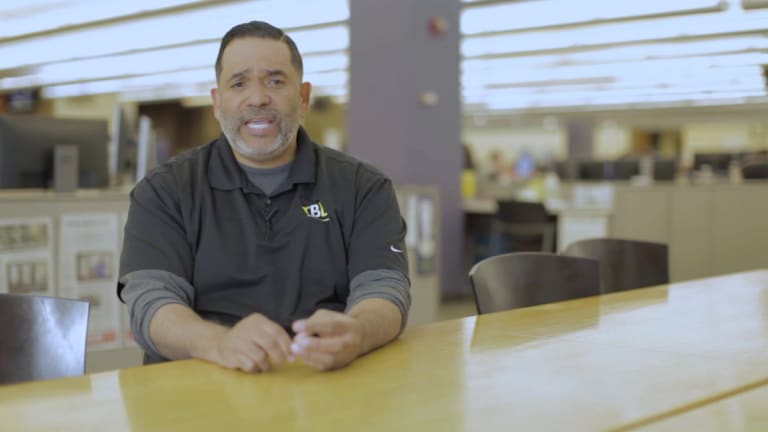 Mike'l Severe on Scott Frost Coming Home, Winning and Contract Extensions
Who's to blame for Husker purgatory? Here's a hint - It's probably Scott Frost.
Watch the video above because Severe has some good insight but then disregard it because that's not what the article is about at all. I decided to share this video of Mike'l Severe today because I wanted to talk about Scott Frost a little bit after the first seven games. 
We are in Husker purgatory. The team is better than their record. Aside from that loss to Illinois, we have looked phenomenal for a team with a losing record. We are the best 3-4 team in the country. I'd bet my wife's car on that.
So what's the deal? Why can't Scotty's teams pull out that ever-illusive W? You can't blame Adrian this year. Chinander is doing his job. The offensive line is playing at a C+. There are really only two things left that I can think of. One is a lack of depth from all the transfers. The transfer portal has mucked everything up, and I think we still haven't really seen how that whole thing is gonna play out. However, that's affecting 95% of teams in the NCAA, so I'm not sure you can put all the blame there.
The last issue, and it should always be the first issue, is leadership. You show me an undisciplined team, and I'll show you a leader who doesn't know how to discipline. You give me a team that can't tackle, and I'll bet that there's a coach who can't teach tackling well. And... if you put a group of men on the field that can't spell their own names, I'll show you the Hawkeyes.
That's a reference to how stupid Hawkeye players (and fans) are. Get it?
I'm not sure what the solution is, but I have some ideas on what we can't do. We can't fire Scott Frost. That's the whole reason I wrote this, just to say I really hope we don't fire Frost if we don't make a bowl game this year. And... if we pull off seven wins, then he should get an extension for three more years.
I think he's learning on the job and he may have not been 100% ready for this big an overhaul but we have him now and if we get rid of him I'd bet my wife's clothes that we would regret it. I still think he's gonna be great someday. I hope it's sooner rather than later.
Now's the fun part, where you come and argue with me on Twitter. See you there!
Want more Ryan Tweedy or "Through These Gates"?