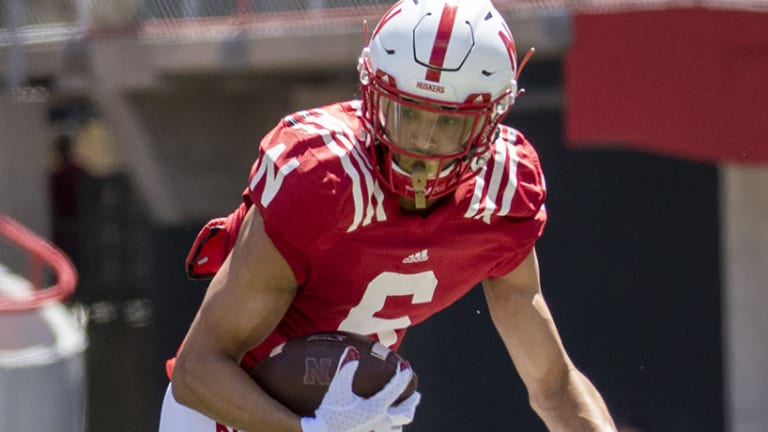 Transfer Portal Could Be Key to Nebraska's 2021 Season
Two additions on offense have difference-making potential for Cornhusker football.
Two additions on offense have difference-making potential for Cornhusker football.
Nebraska enters the fourth year of the Scott Frost era looking for its first winning record. Several factors look to be key to accomplishing not only a winning record but also the school's first bowl game since 2016.
An offensive philosophy change for the upcoming season will see a shift to a more downhill running game with a taller, more physical receiving corps complementing the running game. It will be key to the first winning season under Scott Frost. Crucial to this will be incoming receivers and running backs who will fit the mold of this new system. This brings us to the transfer portal that will enable the Huskers to quickly meet this change while also shoring up a few areas of depth on the defensive side of the ball.
The transfer portal, which was started in October 2018, has been a source of angst and excitement for fans of college football recruiting. Thought of by many as nothing short of NFL free agency, it has nonetheless revolutionized recruiting regardless of how it is perceived, good or bad, by the fan bases. Nebraska amidst this offensive philosophy change has thus far dipped into the portal three times in the 2021 recruiting class when they added two offensive players and one defensive player. This leads us to the final two available spots in the 2021 recruiting cycle. Scott Frost has said the Huskers will seek to fill those with two more players from the portal.
Samori Toure (pictured above), who was a first-team FCS All-American wide receiver and arguably one of the top four or five players on the offensive side of the ball in the portal, transferred to Nebraska in January with one year of eligibility left. He fits exactly the new offensive philosophy of a tall physical receiver at 6-foot 3-inches and 190 pounds. He is, in my opinion, the key to the Husker passing game this season where he will line up inside and be the go-to guy (he is equally adept on the outside too). Coming off a season in which he set the Montana single-season record of 82 catches for 1,495 yards and set the FCS playoff record of 303 yards in a game, it's no wonder Nebraska fans are excited. His performance at the Spring Game earlier this month did nothing to quell that excitement.
The Huskers have a deep and talented running back room, but with the departure of Dedrick Mills to the NFL, the experience is low at the college football level. Thus, they dipped in the portal again for Markese Stepp, a powerful, 235-pound running back. 
Stepp is reported to have run the 40 in 4.49, which makes him a perfect fit for the emphasis on a downhill running game. While at USC, he had 100 carries for 505 yards in three seasons (including a year where he kept his redshirt status playing) with a season-best of 48 carries for 307 yards in 2019. However, a series of injuries, which included a foot injury that he arrived with from USC, have slowed down his progress, but he did play in five of USC's games in 2020, missing only the game against Utah. Nonetheless, there is still hope that he can be a big contributor if not the main back in 2021. The talent level is certainly there for him to have a big season with a running style that is more suited for the Big Ten.