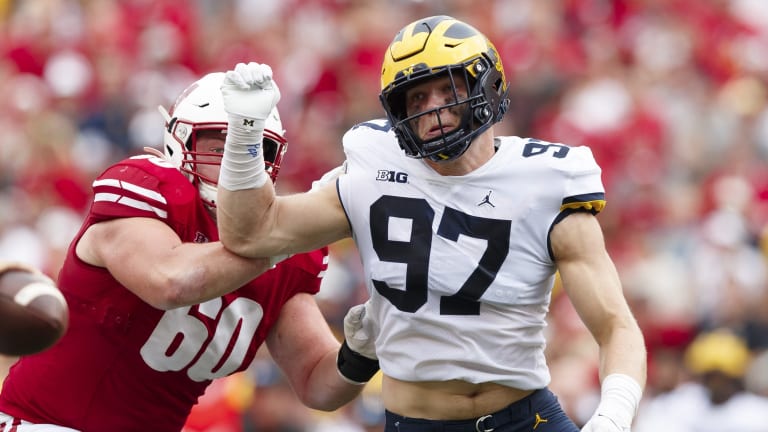 Michigan DE Has Huskers' Full Attention
Nebraska assistants and players speak after Tuesday's practice
Slowing Michigan's running game and controlling sack artist Aidan Hutchinson will be top priorities for the Huskers against the Wolverines.
Hutchinson has six tackles for loss, including 5½ sacks, through the Wolverines' first five games.
"He's explosive, strong and we have to be aware of where he is at all times," Nebraska offensive coordinator Matt Lubick said after Tuesday's practice.
On the other side of the ball, defensive coordinator Erik Chinander said slowing down Michigan's conference-leading run game will be essential. In addition to being big and physical on the line, Chinander said, the Wolverines "do a lot of multiple motions, multiple formations, and they're really good at the runs they have."
Lubick said freshman tight end Thomas Fidone returned to practice this week for the first time since his injury in the spring, but when he might see game hasn't been determined.
Refresh this page to be sure you're seeing the latest additions. Go here for the HuskerMax conversation. Asterisk indicates item may require subscription.
Coverage
---
Video recaps
---
Video
Greg Austin
Matt Lubick
Erik Chinander
Barrett Ruud
Chancellor Brewington
---
From the other side
---
Info links