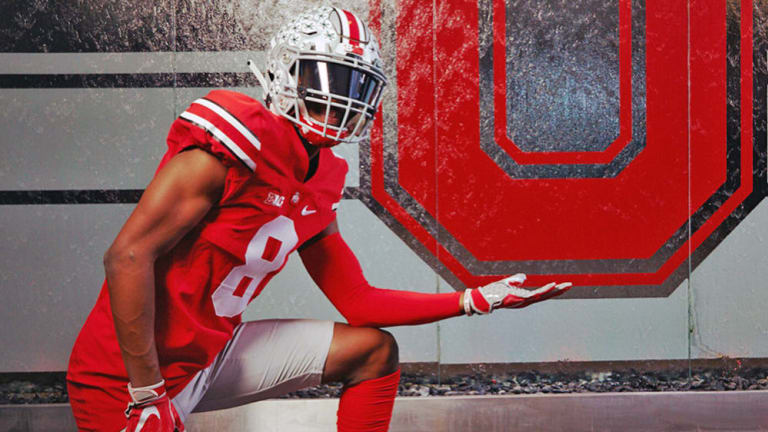 Son Of Marvin Harrison Could Be A Buckeye Great In The Near Future
Marvin Harrison Jr. has all of the tools to be great at the game of football
Marvin Harrison Jr. has all of the tools to be great at the game of football
When you hear the name Marvin Harrison, it may bring you back to a NFL Hall Of Famer and Indianapolis Colt great, and it probably always will. But, interesting enough - he has a son with the tools to be real good at the same game 
Marvin Harrison Jr is a a standout receiver in the 2021 class, who calls Pennsylvania home. The 6-foot-4 wideout is a 4 star prospect according to 247 Sports. Also, a top five Wide Receiver in the class. 
Harrison's Jr. at his height is a matchup problem for the opposing secondary often. At 4.6 speed, Harrison isn't the fastest, but it gets the job done. Which, speed is definitely something that the staff could help with. 
A big time red zone threat, who is going to put points up on the board.
The 2021 prospect gets separation, and is often open. Catches away from his body, has all of the WR skills a top college football team would want. 
Marvin Harrison Jr. has been on campus, and seems to have liked it. According to crystal ball reports. Ohio State is the unanimous leader for Harrison's pledge, when that time comes. 
Wide Receiver coach Brian Hartline and Head Coach Ryan Day would have to much fun implementing a prospect like this into the playbook.