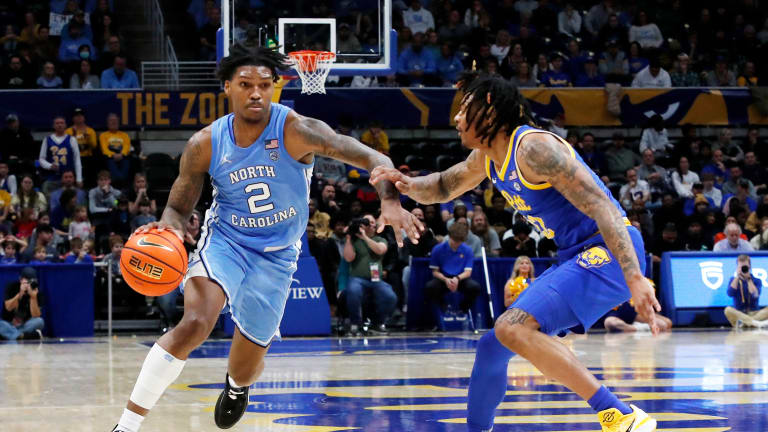 UNC vs Wake Forest Preview
The Tar Heels will look to bounce back and earn their second ACC win of the season against the Demon Deacons.
As North Carolina seemed to be turning a corner heading into the thick of ACC play, the Tar Heels suffered a setback in a 76-74 loss at Pittsburgh on Friday. 
Now at five losses on the season, they have once again fallen outside of the top 25.
With the calendar having turned over into 2023, North Carolina will return to the court on Wednesday, playing host to Wake Forest.
The Demon Deacons enter the Dean E. Smith Center at 10-4 on the year and 2-1 in league play.
Much like in seasons' past, Steve Forbes has constructed his roster through the transfer portal with six different players who began their collegiate career elsewhere.
Most impactful perhaps is Florida transfer Tyree Appleby, who leads Wake Forest and is second in the ACC in both scoring and assists with 18.4 points and 5.4 assists per game. 
The senior guard is an efficient scorer at all levels with shooting splits of 50.3/45.0/86.8. Whether he is dishing the basketball to his teammates or putting up points with his own shot, Appleby is the catalyst for the Demon Deacon offense.
In the highly-talented backcourt, guard Cameron Hildreth is second in scoring with 12.0 points per contest, while transfers Damari Monsanto (10.5 points) and forward Andrew Carr (10.4) round out the double digit scorers for Steve Forbes and company.
Hildreth guides Wake Forest with 6.6 rebounds per contest, as they pull down just 35.6 per game, ranking 175th in the country.
As their success on the glass is an area of exploitation for North Carolina, the inconsistency of the Demon Deacons may play a role as well.
Sitting at 10-4, Wake Forest has racked up victories over Duke, Virginia Tech, and Wisconsin, proving they can play with anyone in the country. 
On the flip side, they have often struggled against lesser opponents or on the road. The Demon Deacons have dropped two of their road contests rather handily, falling to Clemson by 20 points and losing to Rutgers by 24. 
Closing out inferior teams has also been an issue, as they needed overtime to defeat Utah Valley and a buzzer beater to survive Appalachian State. Wake Forest was not as fortunate against Loyola Marymount, as the Lions earned a 77-75 victory over the Power Five foe.
Welcoming the Demon Deacons to Chapel Hill will be a Tar Heel team that sits at 9-5 on the year after a frustrating defeat in Pittsburgh.
They connected on just 43 percent attempts from the floor, their worst shooting performance since a November loss to Indiana.
An offense that went away from playing through Armando Bacot was not the best version of North Carolina and ultimately led to the defeat. Eleven turnovers did not help the cause, closing out the calendar year with a bitter taste.
Returning home for the first time since Dec. 13th, the Tar Heels will get a chance to play within the friendly confines of the Smith Center and get back on track.
North Carolina has played just two home games since Nov. 21st and should expect some success with four of their next six contests in Chapel Hill.
Wake Forest was victorious in their last matchup, a 98-76 decisive win over the Tar Heels in Winston-Salem last season.
However, the Demon Deacons are winless in their last seven trips to the Dean E. Smith Center with their last victory coming in January of 2010.
The talent is their for North Carolina to establish themselves as a top ten team in the country, but the Tar Heels have truly yet to find their rhythm for an extended period of time.
Can they get back on track against Wake Forest in their first game of 2023?