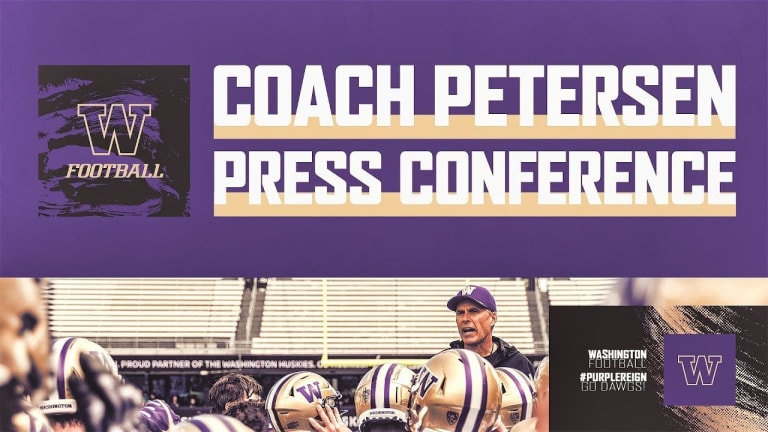 Bye-Bye "Bye" Week - It's Back To Business for The Huskies
The Washington Huskies have just finished the first of a rare 2 BYE weeks that they'll have during the 2019 season - and it couldn't have come at a better time.
Coming off of a disappointing loss vs Oregon, sitting at 5-3 overall, with all 3 of their losses coming at the hands of Pac 12 North opponents, the Dawgs needed some time to rest and reevaluate their season to date.
Now that the BYE week is over, it's time for the Huskies to get ready to face their next monstrous obstacle, the Utah Utes. The #9 ranked Utes come to town with not only one of the toughest defenses in the country, but with two explosive offensive weapons in senior QB Tyler Huntley and RB Zack Moss. Husky Head coach Chris Petersen and his Husky squad got back to work today to prep for Saturday's contest and their push towards a bunch of new goals for the second half of the season.
Coach Petersen addressed the media for the first time since the loss to the Oregon Ducks today during his weekly Monday press conference. Here is some of what Chris had to say about his team, his evaluation of where they are right now, and what is to come for these 2019 Huskies.
Chris Petersen
More to come from Coach Petersen's press conference later today on Sports Illustrated's Husky Maven.