Florida tops list of eight teams that look bound for College World Series
With the college baseball season underway, SI.com ranks the top eight teams in the country as they begin their journey toward the College World Series.
The college baseball season is here once again. Last weekend, teams around the country started the long journeys they hope will end at the College World Series in Omaha. Among those teams are the Virginia Cavaliers, who last year became the first ACC team since 1955 to win the national championship. Will the Wahoos be playing at TD Ameritrade Park again this June? Find out that and more with SI.com's projection of the eight teams we think are bound for the CWS.
1. Florida
2015 Record: 52–18 (19–11 SEC)
The Gators reached the semifinals of the College World Series last season and returned most of their core, including lefthander A.J. Puk (9–4, 3.81 ERA and 104 strikeouts in 78 innings last season). Florida will lean heavily on the hard-throwing 6'7" junior, who is a candidate to be the No. 1 pick in June's MLB draft, to fend off what figures to be another deep field of SEC contenders.
2. Louisville
2015 Record: 42–14 (25–5 ACC)
After reaching the College World Series four times in the last nine years, the Cardinals once again have the look of an Omaha-bound team. Behind a potent offensive attack led by sophomore outfielder Corey Ray (.325/.389/.543, 11 homers and 34 steals in 65 games last year) and 2015 national freshman of the year Brendan McKay (who is a two-way star on the mound and at first base), Louisville should be the best team in the ACC.
3. Texas A&M
2015 Record: 50–14 (18–10 SEC)
The Aggies return most of their team that lost in the Super Regionals to TCU last season and are stacked with veteran bats. Junior outfielder Nick Banks, who hit .364 with eight home runs a year ago, leads a group of eight upperclassmen projected to make the starting lineup. Don't forget about their bullpen, too, which is anchored by righthanders Ryan Hendrix and Mark Ecker. Those two combined to strike out 105 batters in 92 innings last season.
4. Vanderbilt
2015 Record: 51–21 (20–10 SEC)
Last year's runner-up in the College World Series, the Commodores have questions entering 2016 after losing shortstop Dansby Swanson, the No. 1 pick in last year's MLB draft, and top starting pitchers Carson Fulmer (the SEC Pitcher of the Year) and Walker Buehler. Still, a nice crop of returnees—including sophomore outfielder Jeren Kendall (.281/.394/.530, eight homers, 19 steals) and junior outfielder Bryan Reynolds (.318/.388/.462, five homers, 17 steals)—should help head coach Tim Corbin get back to Omaha yet again.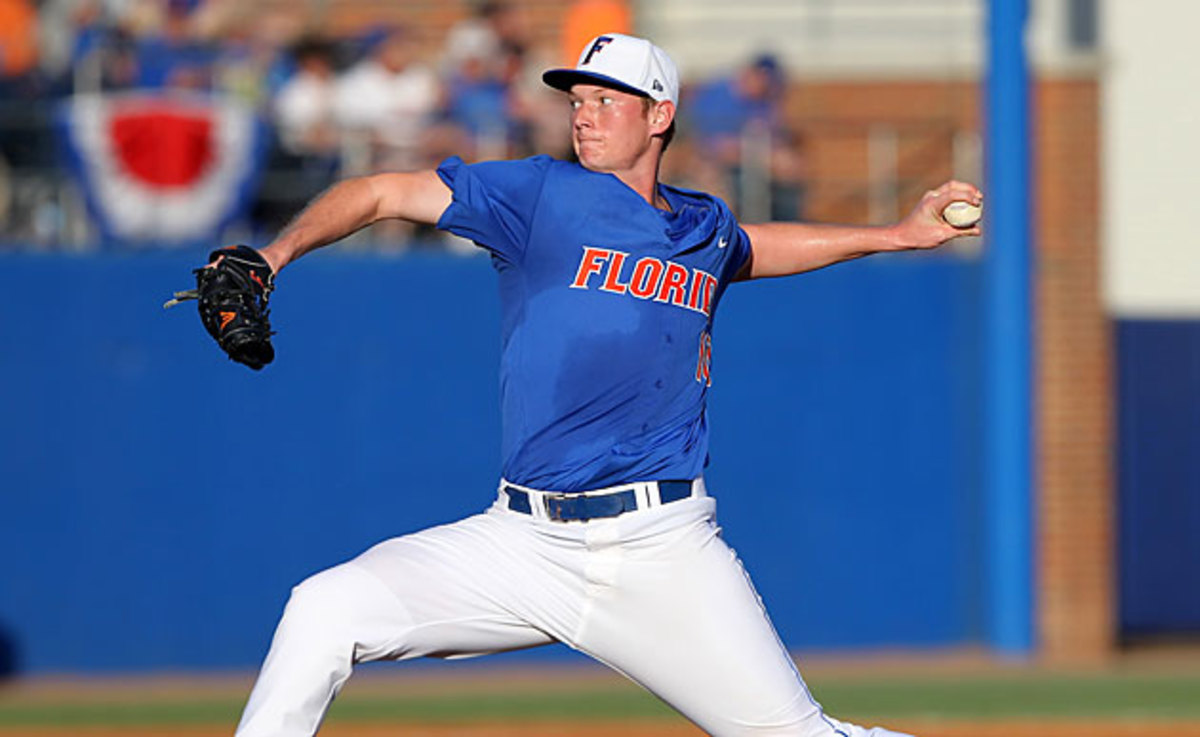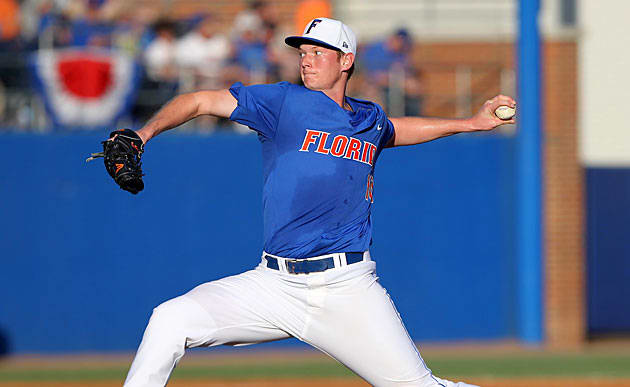 5. Oregon State
2015 Record: 39–19–1 (19–10–1 Pac-12)
The Beavers put together an impressive campaign last season despite losing several key players (like outfielder Michael Conforto, now with the New York Mets) from the year before. Oregon State finished second in the Pac-12 to UCLA last season and made it to the College World Series, and the Beavers should carry that momentum over to 2016, especially because they've added two key freshmen to the top of their lineup in third baseman Cadyn Grenier and second baseman Nick Madrigal.
6. Virginia
2015 Record: 44–24 (15–15 ACC)
The 30: Ranking every MLB team for 2016 as spring training begins
The Cavaliers will return just one of their starting pitchers from last year's championship team, though sophomore southpaw Adam Haseley (2.20 ERA in 28 2/3 innings in 2015) should slide in nicely as a weekend starter. On offense, Virginia has six of its regular position players back and will replace departed third baseman Kenny Towns with freshman Ryan Karstetter, an all-state player from Florida and a two-time team MVP at IMG Academy.
7. Miami (FL)
2015 Record: 50–17 (22–8 ACC)
The Hurricanes will lean on slugging junior catcher Zack Collins (.302/.445/.587 with 15 homers last year) to make up for the loss of All-Americas David Thompson, George Iskenderian and Ricky Eusebio on offense. In the rotation, Friday starter Thomas Woodrey (2.88 ERA in 103 innings) leads a group of promising arms that includes closer Bryan Garcia, who finished with 10 saves and 38 strikeouts in 39 2/3 innings last season.
8. LSU
2015 Record: 54–12 (21–8 SEC)
The Tigers, a fixture in Omaha, made it to the College World Series for the 17th time in the last 30 years in 2015, and while they bring back their top two starting pitchers, they're without eight members of their starting lineup. Freshman shortstop Trey Dawson and a pair of top returning starters—sophomore Alex Lange (1.97 ERA, 131 strikeouts in 114 innings) and junior lefty Jared Poche' (3.05 ERA in 109 innings)—will attempt to make up for LSU's lost production.