Free agency this year loaded with talent, not big spenders; mail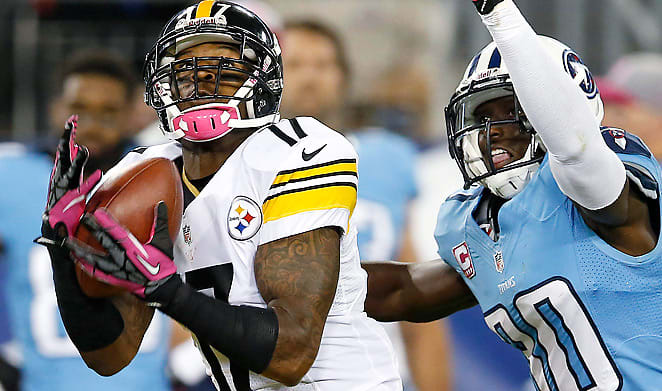 Although there are four teams with more than $30 million in cap room with the dawn of free agency two weeks away, I expect this to be a stingy season for one of the best free agent classes ever.
Why? Three reasons:
1. The new young class of general managers are far more interested in building through the draft than with their checkbooks. Consider this point from one such young-turk general manager of a team that in the past has spent generously in the March free-agent market: "I'm more concerned with keeping our own team intact than spending money on players we could use, but who would create problems of their own." Although this team needs a wide receiver and pass rusher, this general manager fears the impact of high-priced imports on his locker room at a time when he's not going to be able to pay everyone big money.
2. The flat cap is dictating many decisions. NFL teams have been told to expect a cap of around $121 to $122 million over the next two years, with marginal increases after that, beginning in 2015. And so smart teams snug to the cap -- Baltimore, Seattle, Atlanta, the Giants -- will lead the way by not jumping out in the early days of the market for any player other than a reasonably priced one. "More than anything this year, I believe you will see teams saying, 'patience is a virtue,'" one general manager said over the weekend. That means that the secondary market, which usually occurs about two weeks after free agency begins in mid-March, will be a busier time than the early days of free agency.
3. Dallas and Washington, usually big players in March madness, won't be free spenders because of their 2012 salary cap penalties. Washington club officials, still bitter about being docked $36 million for cap violations the team never agreed with, will have $18 million less to spend on the cap this season. And the Cowboys will be $5 million lighter also from the same cap sanctions. A market without Dan Snyder and Jerry Jones throwing money around is not as fun, and certainly not as lucrative for players and agents used to their collective largess.
KING: Players with the most at stake at the combine
In the last few days, I've asked several general managers for their opinions about who might be most disappointed in a class of free agents that is heavy at tackle, wide receiver and pass rusher. There is no question that young talents at those three positions are going to get paid. Detroit pass rusher Cliff Avril, 26, has never had the breakout season a player with his talent probably should have had, but should get a big payday. But very talented players like tackle Jake Long of Miami and wide receiver Greg Jennings of Green Bay will likely be disappointed because of their recent injury histories.
It's going to be interesting to see which teams jump out for relatively young tackles, such as Brandon Albert of Kansas City, and wide receivers, such as Mike Wallace of Pittsburgh. Wallace, in particular, is facing an intriguing free-agency period because he took a risk in not re-signing with Pittsburgh for $7 million a season last year.
Though only 26, Wallace seems to be scaring off some teams with receiver needs because they perceive he is going to be asking for the moon. "I like Mike Wallace," said one general manager with a receiver need. "But I'm not paying him Vincent Jackson money. Not even close." Jackson, the former Charger, signed early in free agency with Tampa Bay last March for a contract averaging $11 million a year.
So I think you can look for a few players to get rich, particularly if they're willing to play in cash-rich places with losing histories like Cleveland. But most teams sound to me like they'll be playing it conservative in free agency this season.
SEE ALL OF SI.COM'S OFFSEASON PREVIEWS
And now for your email:
NOT SURE WHY, BUT I LIKE THIS IDEA. "Over the past few years I've become a big fan of Liverpool soccer. As the NFL becomes more focused on player safety, do you think there could be a rule change to put in something similar to a Red card in soccer? In soccer, when a player receives a Red card, it usually means that team ends up losing the game due to playing with one less player. As a result, the players are very aware of the impact of a violent collision.''
-- Tim Kirkley, Lewisville
Someone in the NFL office is reading your email, Tim, and saying, "That's not an impossible idea.'' I think the only time I would want this used is in an egregious situation, similar to the one -- you may remember this -- when Brandon Meriweather was on the Patriots in 2010 and hit then-Baltimore tight end Todd Heap with a helmet-to-helmet hit that was sickening, launching at Heap's head and making a vicious hit. Coaches will scream about this, but I think it's a reasonable sanction, playing 10 versus 11, for some period of time to reinforce the emphasis on clean play.
THE TEBOW APPEARANCE ON TEXAS. "I was disappointed that you did not include in your MMQB column any reference to Tim Tebow speaking at the First Baptist Church of Dallas on April 28.
You have been very vocal in the past, most recently in your response to Chris Culliver, when hatred and bigotry has been expressed by NFL players. Although Mr. Tebow has not publicly expressed thoughts and ideas similar to those mentioned by Rev. Robert Jeffress, Mr. Tebow's decision to speak at that church is (at minimum) an indirect endorsement of the church and Rev. Jeffress. Mr. Tebow has a right to speak wherever and about whatever he chooses. I find his decision to speak at the First Baptist Church of Dallas, however, insensitive and disappointing."
-- Zach Kind, Washington
I agree. I read about this the other day and should have mentioned it in my column Monday that Tebow speaking at the church is at least a tacit endorsement of Jeffress' sermonizing about homosexuality being perverse, and his rants against gay people in general. It's wrong, and there are plenty of churches Tebow could have chosen to spread his message about love and belief in God that would have been better choices than this one.
ABOUT TEBOW AND CANADA ... "Have a statement more than an actual question. There's a lot of talk about Tebow going to have to come play up here in Canada if he wants to stay a quarterback. I just don't think it will help him. The same positives/negatives would affect him. Sure, his size and running ability would become more of an asset due to the larger field (65 yards wide, 110 long) and smaller defenders (CFL linebackers are more like safeties due to the greater need for coverage) but his throwing issues will be more pronounced. Larger ball, larger field, one less down, and the potential for a much larger weather factor. Just don't think that Tebow has any chance of going Flutie on us up here, then going south again to find success."
-- Chris, Winnipeg
Good email, Chris. I've heard from a lot of people that Tebow's inaccuracy would doom him in Canada. I have been a proponent of Tebow going north to play for two reasons: He needs a chance to play a full season of football at the professional level, even if the CFL's different rules and different game wouldn't necessarily mean a good season up there translating into a good career down here in the future. He needs to play. And I agree -- his inaccuracy will hurt his chances. But the way he'd play in Canada would be the option style, and he'd make defenders have to guess whether he's going to throw or run with it once he leaves the pocket.
I have my doubts about whether he would succeed too -- I just think the only way he has a chance would be to go somewhere with a very good coach of the position (New Orleans with Sean Payton, San Francisco with Jim Harbaugh/Greg Roman, Green Bay with Mike McCarthy) and spend at least two years learning the trade while being active at least occasionally in changeup roles that could help that team. But playing would help him the most, and the only place he has a chance to play, I think, would be in Canada.
GOOD POINT. "With the drunk-driving death of Jerry Brown just three months ago, doesn't the NFL have a perfect case to enact a tough, preemptive DUI policy now in the case of Alec Ogletree? I don't mean to beat up on a kid, but it seems to me that the NFL could send a strong message to players and prospects alike if they were to come down hard on Ogletree, simply by enacting some sort of ban from the combine or scouting because of his DUI arrest.''
-- Jon Miller, Currituck, N.C.
The NFL is limited on player discipline because of the collective bargaining agreement, but I think if the players in the league and about to enter the league continue on this dangerous path, the league will try to strengthen the penalty for crimes like DUI in the next CBA. Unfortunately, that's eight years away.
WHAT TO EXPECT AT THE COMBINE: Offense | Defense