Revis trade talks between Jets, Bucs in a fragile state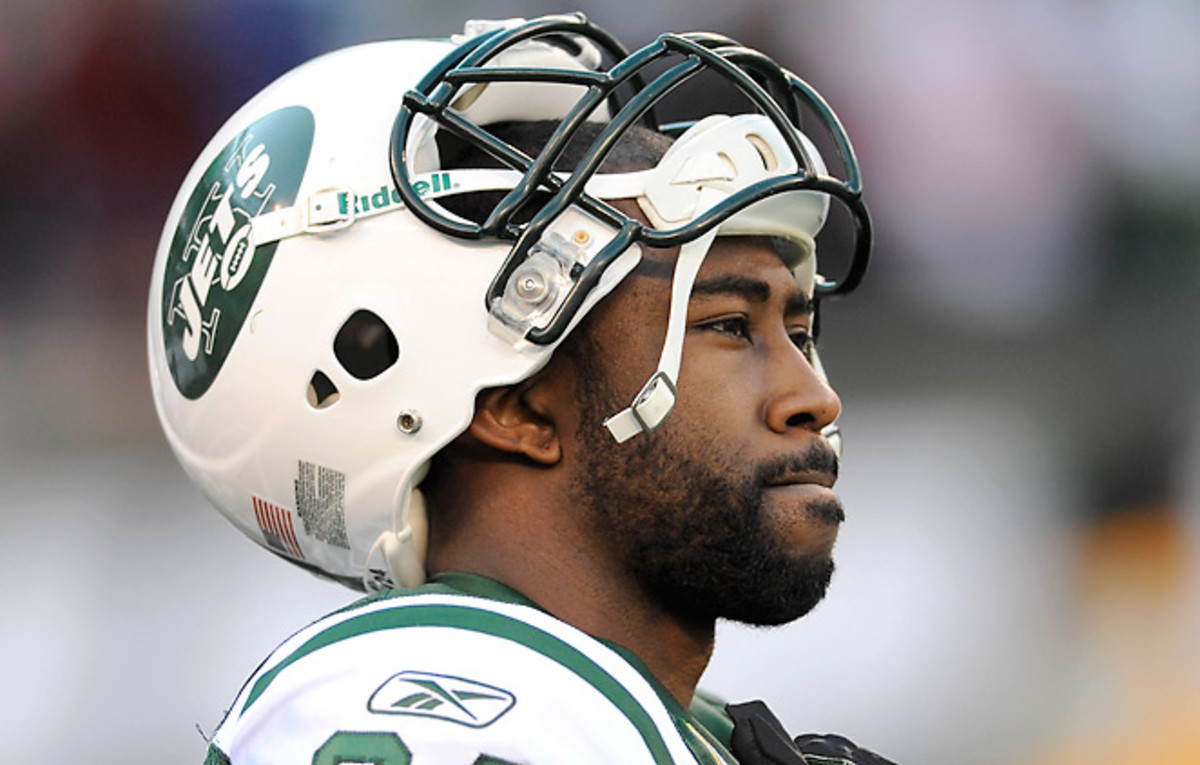 The Jets have a vexing problem with Darrelle Revis, but if GM John Idzik plays his cards right, he could at least partially save face for trading the franchise's best player by getting no less than first- and third-round draft choices from Tampa Bay for the problematic cornerback, a source close to the negotiations told SI.com.
In fact, the source said, if the Jets are willing to take both picks in 2014, Tampa Bay would likely deal its first- and second-round picks for Revis, even though the Bucs are not sold that he can come back and be 100 percent after 2012 knee surgery.
Three things are apparent in the wake of the NFL meetings in Arizona, where nothing got done between the Jets and Bucs on the Revis front: Tampa Bay is the only serious bidder for Revis. The ball is in the Jets' court on what to do next. And the Bucs aren't going to go much further, if at all, to try to get Revis.
Tampa Bay GM Mark Dominik on Wednesday night and the Jets, through a team spokesman this morning, both declined comment on the fragile state of talks between the two teams.
The Jets, in discussions with Tampa, have apparently been stuck on acquiring the Bucs' first-round pick this year, as well as an additional choice, which would likely come in next year's draft. That would give New York the ninth and 13th picks overall this year.
But is that really the smartest way to go for the Jets? I don't think it is. I think it's much smarter for New York to try to get both Tampa picks in the 2014 draft, and to push for the Bucs' top two picks. With the likelihood that this is Rex Ryan's final season as head coach, and the certainty that New York will try one last time to make Mark Sanchez work at quarterback this year, it doesn't make much sense to draft a quarterback in the first round. What happens if the Jets pick, say, USC quarterback Matt Barkley, and the new coach next year -- if there is one -- isn't a Barkley guy? The Jets would be wiser to go for a 2014 first-rounder, giving the team two ones with the likelihood that the quarterback class would be stronger next year than this one. If they had to move up in the draft to get a passer, they'd have good ammunition.
The Bucs, meanwhile, would be poised to sign Revis long-term. Lots of numbers have been floated in the press in recent days, but I'm told Tampa Bay would be willing to pay Revis somewhere in the neighborhood of $15 million per year (with no state taxes in Florida versus a big chunk in New Jersey). Revis has proven in the past he won't sit idly by if he feels he's getting less than he deserves. The Jets paid Revis $32 million in bonus and salary over the past two years, and are slated to pay him $6 million in 2013. So if Revis knows there's a team out there willing to pay him more than double what the Jets would this year, how do you think he's going to react to being on a sinking ship without his contract being re-done by the Jets? Idzik, the rookie GM, hasn't been in New York long, but he'll find out how it feels to be skewered on the back pages of the tabloids if the team is losing and Revis is yapping regularly. Which he's not afraid to do. And that won't be pleasant.
There's another sinkhole for the Jets to consider: They can't franchise Revis if he reaches free agency at the end of the 2013 season. So if they don't trade him by the October trading deadline, or if they don't sign him by the end of the season, they risk losing him in free agency in 2014, with only a compensatory draft choice in return. Who knows where Revis would sign? But if he ever signed with hated New England, Jets fans would be burning their season tickets in Times Square.
"The trade has to happen,'' said another league source who has been privy to the information exchanged between the teams. "The question is when. The Jets know they can't sign him, and Idzik knows if he doesn't sign him he's got to get the best deal he can."
I'm surprised a team would be willing to pay first- and second-round picks for Revis, which I now believe Tampa Bay would do. The Bucs would be paying big compensation for damaged goods -- though all indications are that Revis is ahead of schedule to return healthy in 2013 -- and making him the highest-paid corner in league history at the same time.
There's no way the Jets are going to get a better deal anywhere prior to the season. Now, if Idzik gambles and waits until early October, thinking he can do better once everyone sees Revis play at a high level, that's an option. Still, he's not likely to get better than first- and second-round picks for Revis then.
Unless Idzik can somehow sign Revis this offseason, which seems highly unlikely based on the Jets' clear preference to not give in and pay Revis a second huge contract in three years, the Tampa Bay deal looks like the best one he'll get.
The gut feeling here is the Jets and Bucs will eventually swing a deal, with the Jets winning on the first-round pick this year. The smarter move, though, would be getting Tampa's two top picks next year, when New York would be in better position to know exactly what it needs at the quarterback position, and when the Jets would know who would be coaching that quarterback.