Shanahan: Robert Griffin III needs to learn to avoid contact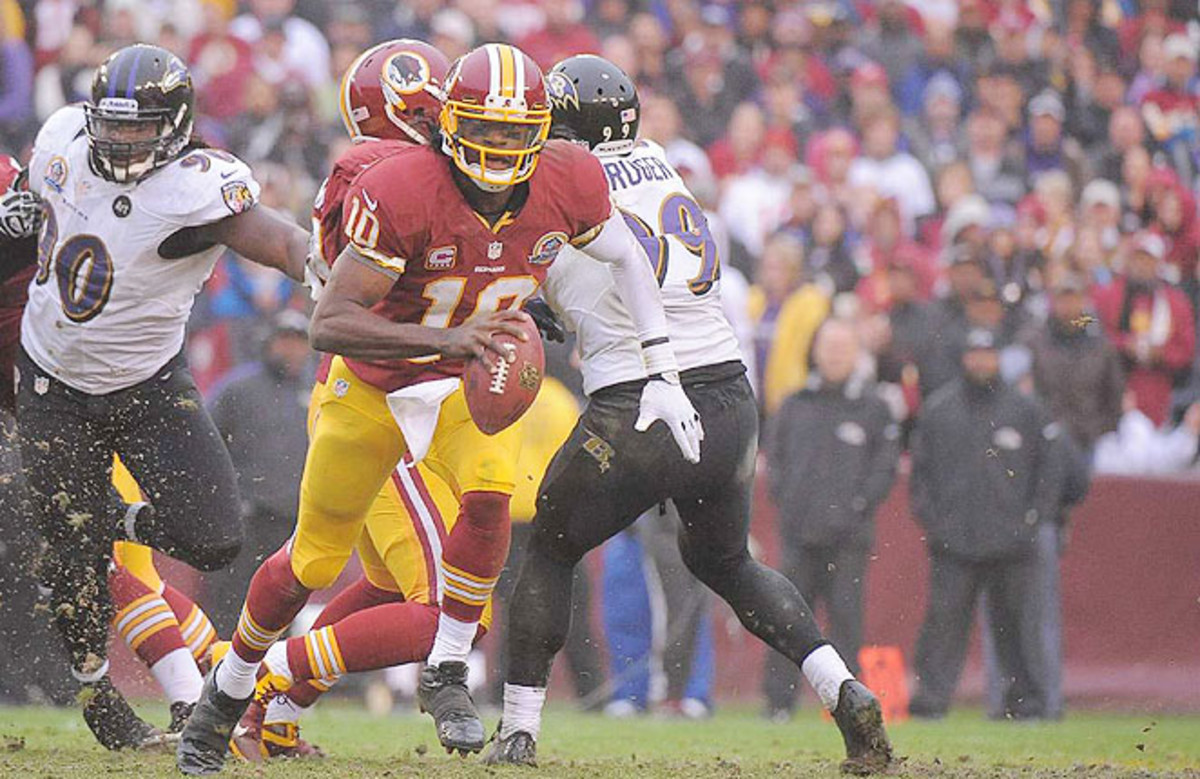 Washington Redskins coach Mike Shanahan says Robert Griffin III is "ahead of schedule" in his return from knee surgery.
Shanahan, speaking at the NFL owners meetings Wednesday, said that when Griffin comes back, he must learn how to protect himself in the face of the fierce defenses in the NFL.
Once Griffin does come back, Shanahan said the young quarterback needs to learn to slide and throw the ball away to avoid the big hits that lead to injuries.
Shanahan said that "if hard work has anything to do with it," Griffin will be ready for the coming season.
"He's a worker," Shanahan said. "He's working out six, seven, eight hours a day. He's doing everything he possibly can to get himself ready."
The standout rookie underwent surgery to repair right knee ligaments after he was hurt in his team's playoff loss to Seattle.
"The one thing that he is going to have to learn to do is how to slide, how to throw the football away, how to protect himself," Shanahan said. "In the National Football League, you can't take shots. You have to know when to slide. Sometimes it's a normal slide, sometimes it's a head-first slide, but you can't take shots consistently in the National Football League."
He said such things can be done in the context of the option offense.
But when a quarterback does keep the ball on an option play, or any other play, "what you have to do is eliminate shots," Shanahan said.
"I always think `I cannot take shots that will take me out of ballgames.' "